Album Reviews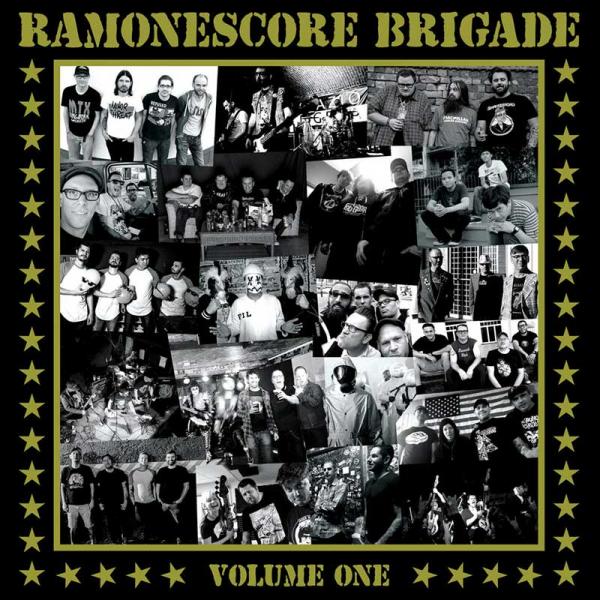 on
Thursday, May 28, 2020 - 12:44
May 19 would have been Joey Ramone's 69th birthday and to celebrate the occasion, twenty bands from all over the world got together for a Ramonescore extravaganza. And while not every single song is equally impressive, the overall quality here is pretty excellent. Or as Fil McRackin and the Hens would say, eggcellent.
Canada's Johnny Terrien and the Bad Lieutenants kick things off in the best of ways with the über-catchy 'I Lost My Mind,' which is quickly followed by more four-on-the-floor awesomeness by Italy's McBain (When I Was Old'), Canada's Follow Ups ('Ballad of Razor Ramone') and Fil Mcrackin and the Hens ('Great Eggspectations). Elsewhere on the album the Black Russians win you over with 'A Blaze in the Soviet Sky' while Germany's The Barbecuties and Brazil's The Yodees will put a smile on your face with 'Wearing Thin' and 'Loony'.
While you probably have a very specific idea of what a Ramonescore band will or should sound like, this comp does a great job of showing that even in a subgenre there is plenty of room for variation while also allowing you to discover some new bands that are definitely worth your time.
Track listing:
Johnny Terrien & The Bad Lieutenants – I Lost My Mind
McBain – When I Was Old
Atoms – Pre-Teen Coke Fiend
Evil O'Brians – I Wanna Be Dumb
Follow Ups – Hey Yo (Ballad Of Razor Ramon)
Fil McRackin & The Hens – Great Eggspectations
Black Russians – A Blaze In The Soviet Sky
Softcrime – Skip The Punk Rock Show
Radio Blast – Dog In The Window
Tarleks – Silver Machine
Barbecuties – Wearing Thin
Yodees – Loony
Radio Buzzkills – Without A Trace
Prozacs – We Wanna Rock
Kobanes – Dilemma
Mean Black Cat – Don't Sell It (Don't Give It Away)
Anderson Stingrays – I Don't Wanna Be A Vampire
Heart Alarms – Digging In My Heart
Bricheros – Narcoleptic Youth
Sad Sally – F.L.N