Album Reviews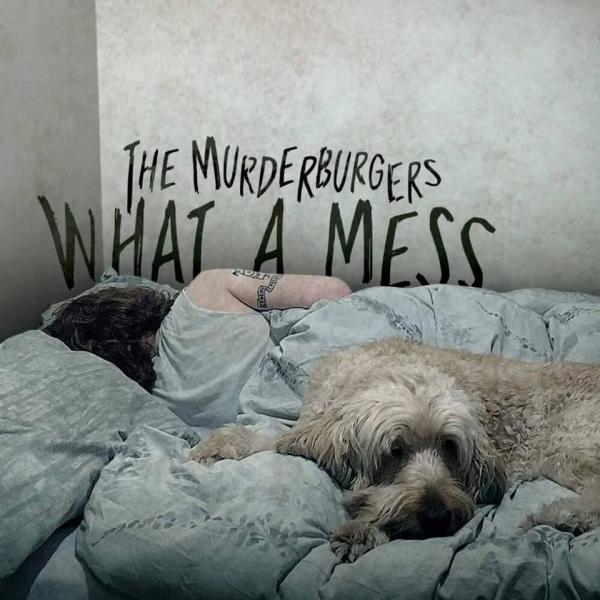 on
Thursday, March 7, 2019 - 10:59
- by Tom Dumarey
I don't think Scotland's The Murderburgers have already come across a subject they couldn't write a catchy pop-punk gem about. On their new album 'What A Mess,' they tackle not so cheery subjects like addiction, insomnia and depression and manage to wrap them in the kind of life-affirming punk rock tunes that will make your day a little brighter. As I'm sitting here writing this and listening to album standout 'I'm Sorry About Christmas Eve', the sun just started shining. Coincidence? I think not.
From the moment they kick things off with 'Turning 30 Was An Eye Opener', 'What A Mess' is pretty much a non-stop barrage of fast-as-fuck drums, loud guitars and big and shiny melodies with plenty of ooh's and aah's. It makes songs like 'The Art Of Being A Sad Sack Of Shit' and 'Dying On An Empty Stomach' sound way cheerier than you expect them to.
Think Dear Landlord, Off With Their Heads and the likes... but way more productive. 'What A Mess' is already the band's sixth or seventh full-length and saying that they aren't showing any signs of slowing down, is a bit of an understatement. If you thought things couldn't get any better than 2016's 'The 12 Habits of Highly Defective People'... well, they just did.
Track listing:
Turning 30 Was An Eye Opener
I'm Sorry About Christmas Eve
The Art Of Being A Sad Sack Of Shit
Shots In My Skull
Pick A Knife, Any Knife
It Better Rain Tomorrow
Dying On An Empty Stomach
October Lied To Us
You Deserve Better, Samantha
I Remember Feeling Alive
Hardwell Close
Axes To Grind
The Things That Help You Sleep At Night
The Thing That Helps Me Survive