Album Reviews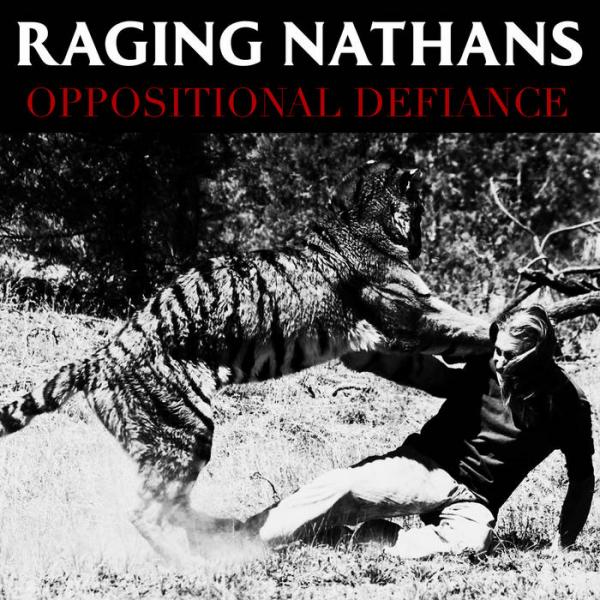 on
Tuesday, July 21, 2020 - 10:50
- by Tom Dumarey
Since the release of their last proper full-length back in 2017, The Raging Nathans have gone on to release splits with Jon Cougar Concentration Camp, Parasites, Starter Jackets and Dead Bars as well as a compilation collecting all of their 7-inches. And now they are back at it already with 'Oppositional Defiance'. To say 'Dayton, Ohio's #2 punk band' keeps busy, is putting it mildly.
They kick 'Oppositional Defiance' off with 'Tragedy Ghouls: An Introduction,' an instrumental song with audio clips of news stories that involve mass-shootings pasted over melodic riffs. Your average punk rock album opener this is not, but it definitely helps get the point across. You don't get to spend a lot of time thinking about it though, because it's off to the races with 'One Day Closer' and 'Where Ya Been?', two fine melodic punk tracks that are cut from the same cloth as Face To Face with something all their own mixed in.
From there on, they keep on charging ahead with their foot on the gas for the hardcore-infused 'Parole Violation', let their inner Copyrights shine on 'Big Mouth' and then bring it all home on 'Spoiled Brat'. The Raging Nathans always seem to get lost in the shuffle somehow... here's to hoping that will change with 'Oppositional Defiance'. It's definitely their best work so far and if you have heard any of their past releases, you know that's saying something.
Track listing:
Tragedy Ghouls: An Introduction    
One Day Closer (To Death)    
Where Ya Been?    
Don't Miss The Train    
Parole Violation    
Signals    
Outside    
You Are Not Me    
Big Mouth    
Stargazing    
Old Blood    
Spoiled Brat