Album Reviews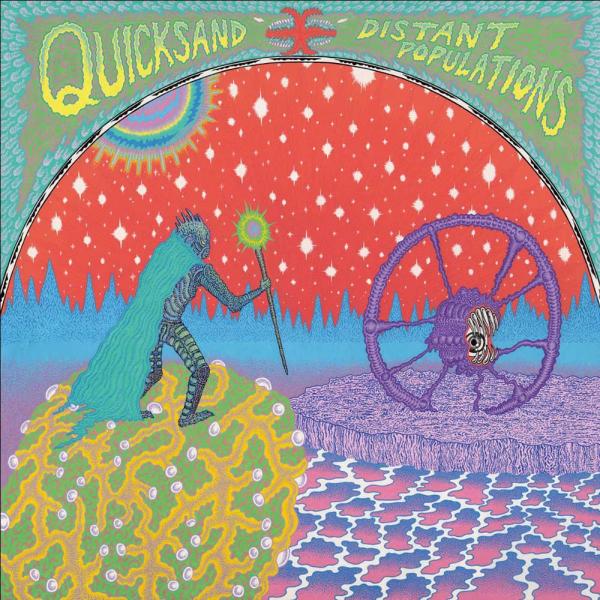 on
Thursday, August 12, 2021 - 10:19
Considering the fact that we had to wait a full 22 years for the follow-up to 1995's 'Manic Compression,' you could say that Quicksand's first new album since 2017's 'Interiors' comes hot on the heels of its predecessor. 
Named after a misheard lyric in a Nausea song, 'Distant Populations' is a timely album. If there is a central theme running through these eleven songs, it's that everyone is so connected while at the same time being so apart. We are up to date on everything our friends are doing through social media, but not talking to the person sitting next to us. It's a feeling that has only been amplified during Covid and it dwells through the eleven songs that make up 'Distant Populations'.
Opening with one of the last songs these post-hardcore legends wrote for the album, 'Inversion' is not only loud as fuck, it also feels raw, visceral, and concise. That's actually a common thread throughout the album. There is not a single note wasted on here and everything sounds as tight as tight can be, the result of the three of them – vocalist/guitarist Walter Schreifels, bassist Sergio Vega and drummer Alan Cage - being perfectly in sync with one another.
Pretty much everything on this album feels massive and expansive. Kind of what you would expect from a song called 'Colossus' or album closer 'Rodan,' which is named after an enormous kaiju that made an appearance in 2019's 'Godzilla: King of the Monsters'. A movie that is nowhere near as great as the jagged 'Katakana' or the propulsive 'Missile Command,' the latter of which thrives and flourishes on a trademark Vega bassline. And then there's 'Brushed,' a rare chance on the album to catch your breath. The song is as mellow as it is mesmerizing, and made me think of Jane's Addiction's more atmospheric moments. It stands in shrill juxtaposition the sense of urgency that exudes from most of the other songs, something that reflects today's angsty zeitgeist.
'Distant Populations' feels like the ultimate Quicksand album. It's everything you loved about 'Slip' and 'Manic Compression,' but more refined and distilled and a step up from 2017's 'Interiors'. 
Track listing:
Inversion
Lightning Field
Colossus
Brushed
Katakana
Missile Command
Phase 90
The Philosopher
Compacted Reality
EMDR
Rodan