Album Reviews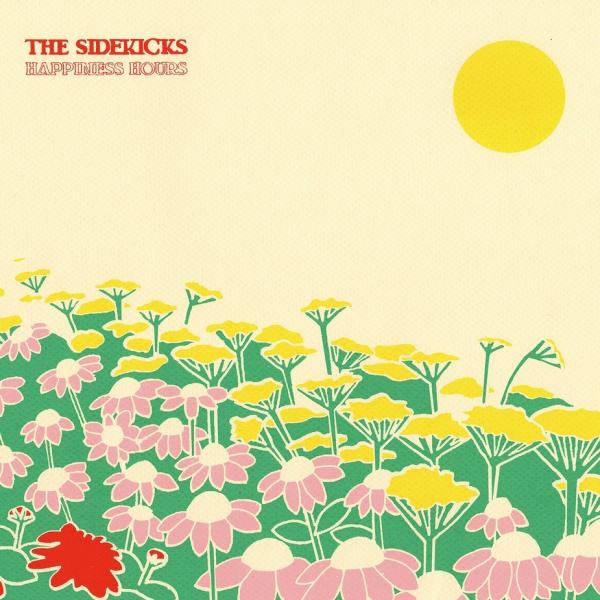 on
Wednesday, May 16, 2018 - 19:34
Just in time for summer, Ohio's The Sidekicks are back with an album that will brighten up every party you will host in the coming months while also providing the perfect soundtrack for late night porch reminiscing.
Produced by John Agnello (Sonic Youth, Dinosaur Jr), the songs on 'Happiness Hours' are the sunniest, brightest batch of songs these guys have written to date. And if you've heard 2015's 'Runners In The Nerved World', then you know that's saying something. With a seemingly endless supply of smooth melodic hooks, warm harmonies and deliciously ringing guitars, The Sidekicks sound better than ever.
Lead single 'Twin's Twist' sounds like James Mercer fronting Band Of Horses with a chorus that feels like a holiday. Then there's the horn-drenched warmth of 'Win Affection', the near-perfect slices of power-pop that are 'Weed Tent'  and 'Medium In The Middle' alongside the fragile acoustic 'A Short Dance', which has more impact than you would expect it to seeing as it lasts only 49 seconds, before The Weakerthans and Joyce Manor nod approvingly when 'Don't Feel Like Dancing' comes on.
They almost make you forget about it, but it's actually not all happiness on the album. As radiant as the melodies are, every single song on here comes with an underlying sense of sadness that finds its origin in the bittersweet lyrics as vocalist/guitarist Steve Ciolek remarks that 'feeling good doesn't make for feelgood songs / but summer sang a sad one and it felt good singing along' in 'Summer And The Magic Trick'.
Big thank you to The Sidekicks for writing an album that will give me plenty more happiness hours in the months and years to come.
Track listing:
Other People's Pets
Mix for Rainy Day
Twin's Twist
Win Affection
A Short Dance
Don't Feel Like Dancing
Weed Tent
Summer and the Magic Trick
Serpent in a Sun Drought
Elegy for Tim
Medium in the Middle
Happiness Hours