Album Reviews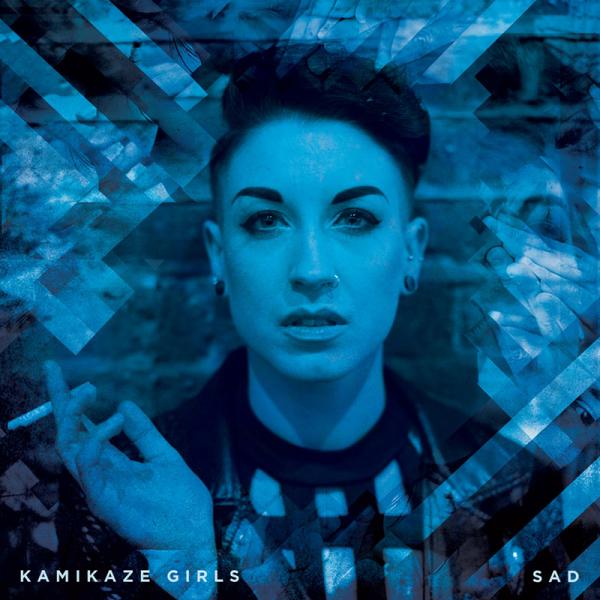 on
Monday, August 29, 2016 - 18:59
Lucinda Livingstone and Conor Dawson started Kamikaze Girls back in 2014 and haven't looked back since. Following the release of debut single "Tonic Youth" last year (included here as a bonus track), they have gone on to play shows with everyone from Muncie Girls and Pup to the Menzingers and Modern Baseball. Not too shabby, right? Their debut EP will be out via Bearded Punk Records (EU) and Wiretap Records (US) and more than anything else right now, they want you to know that it's okay to be sad.
Mission failed though. There is no way anyone is going to feel bummed out after hearing this EP. Throughout six song, the duo lets noisy Riot Grrrl influences walk hand in hand with pop sensibilities and the result is absolutely stunning. Check out opening track "Hexes" where crunchy L7-like guitars get punctured by a vitriolic riff while Lucinda tackles subjects like anxiety and depression in her lyrics, seamlessly switching between clean vocals and piercing screams.
 More 90ies alt-rock vibes can be found in the other tunes, including the slightly mellower sounding "Stitches" and "I Hate Funerals". "Ladyfuzz" (also the name of Lucinda's fanzine dedicated to women in the music industry) packs plenty of punch, but has a part towards the end where Lucinda's vocals made me think of the Cranberries. Luckily that comparison can get laid to rest once the duo propels itself headfirst in "Black Coffee", one of those songs that keeps building and building before bursting wide open in the satisfying finale. Rounding out this EP is the previously released "Tonic Youth", a song that is just all kinds of goodness rolled into one.
Contrary to their name, it is highly unlikely that Kamikaze Girls will crash and burn anytime soon.