Album Reviews
The Cross and The Switchblade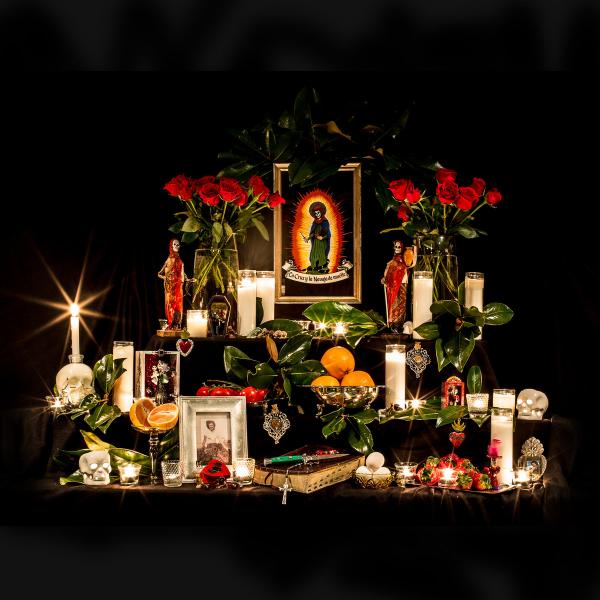 on
Friday, October 21, 2016 - 08:57
- by Nate Hennon
I rarely have the opportunity to listen to a band with no preconceived notions. I typically have heard something from the band or know of their music before reviewing their album. Other than thinking they have a dumb name, I did not know anything about Wolves & Wolves & Wolves & Wolves (Wolves x4 from now on). And I know dumb band names, here are a few of the ones I have been in: Just Plane Stoopid, The Dead Notes, Nino and The Dudes and Plan B.
Wolves x4 put together a straightforward punk album with their latest release, "The Cross and The Switchblade." Each song has catchy rhythms, open-air guitars, and hooky choruses. Wolves x4 sound like they would have shared a swampy stage with Hot Water Music or Against Me! during their early years. Which is great because neither AM or HWM is putting out records with that iconic Gainesville sound anymore, but Wolves x4 nailed it on this record.
Additionally, if Wolves x4 wasn't just killing it sonically on this album; it is sequenced very well. Each song sounds cohesive and flows together nicely. In the days of playing songs on random, listening to a whole album that makes sense together is a rarity. By the time you reach the end of "The Cross and The Switchblade," you can start it over with no remorse.
I am glad I ended up with this album for review because now I get to go down the rabbit holes of old and new Wolves x4 material. Which isn't good because rabbits are usually wolves' prey, I guess I will tread lightly moving forward.
Track listing:
Give Me Conviction
Bad Name
The Cross and The Switchblade
Always The Rebel
Can't Say I Quit
Hallelujah
More Than Sand
Old Blood
What I Bleed
Cathedral