Album Reviews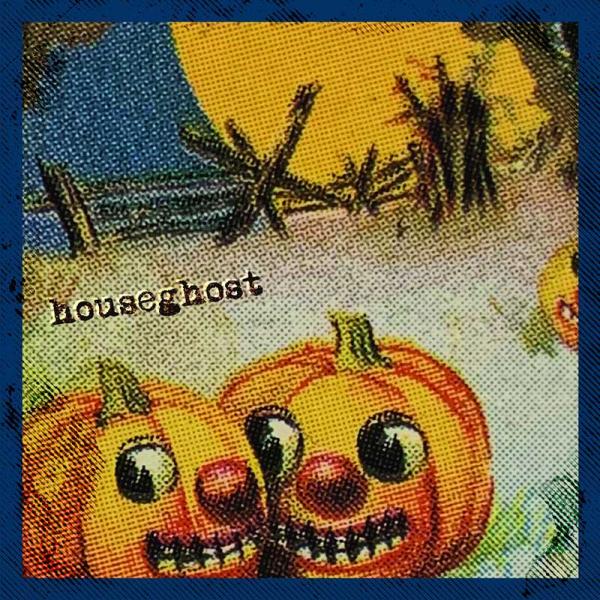 on
Saturday, January 2, 2021 - 17:58
I kinda slept on this one, which is my loss entirely because as it turns out Houseghost's self-titled debut album is a guaranteed good time. Out now on Rad Girlfriend Records (US) and Cat's Claw Records (UK), this one comes at you with 13 prime slices of what the Dayton, OH based band dubbed 'Spooky punk'.
Started by Raging Nathans' Nick Hamby, his sister Kayla and Tyler on drums, Houseghost is all about hitting that sweet spot between power-pop and pop-punk with a garage-y twist and lyrics drenched in all things spooky. But rather than turning it into someting campy, Houseghost opt for an approach that is similar to The Creeps. Meaning they have a knack for writing catchy as hell melodic hooks while coming at you with plenty of energy, driving rhythms and gorgeous leads. Another big plus for Houseghost is the fact that Kayla and Nick take turns behind the mic when they aren't doubling up their vocals, adding even more variety to the album.   
Houseghost had me hooked about one minute into opening track 'Book of Shadows'. Gloomy intro, which then gets ripped wide open by loud guitars, powerful drums and a killer chorus. If there's something to not like about this song, I haven't found it. Next up are 'Darling,' which sounds like The Copyrights playing a power-pop song and the sad yet highly melodic 'No Fun Summer'. Even more album highlights come in the form of 'Marceline' and single 'Hazel,' both of which come with Kayla on vocal duties, and the Ramones-y title track, which packs the kind of melodies that (again) The Creeps have perfected.
So yeah, I am late to the party but damn, what a party!!
Track listing:
Book of Shadows    
Darling    
No Fun Summer    
Hollow Hallway    
Marceline    
Zozo    
Houseghost    
In a Box    
Hazel    
Deep Inside Your Heart of Hearts    
Widdershins    
Turn to Dust    
Yellow Wallpaper