Album Reviews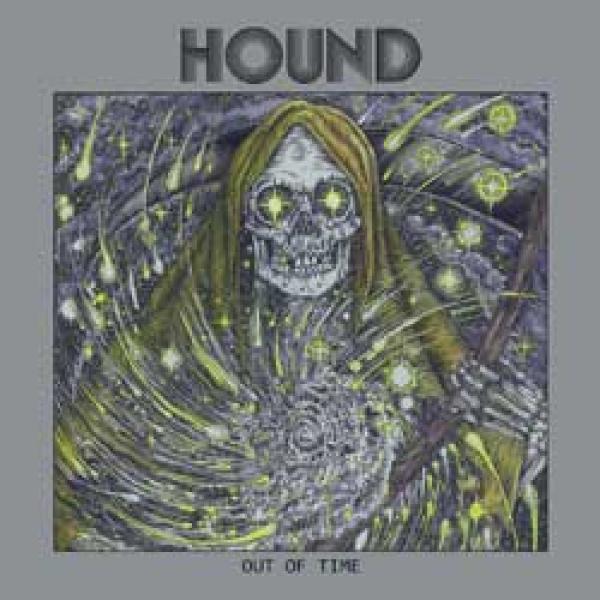 on
Friday, November 28, 2014 - 15:43
Featuring members of Ted Leo & The Pharmacists and None More Black, this band around Perry Shall gets to live out all of its 70ies rock fantasies on "Out Of Time". Armed with plenty of riffs and an understandable obsession with all things Lemmy, Hound delivers ten songs that will make you think of Motörhead, Deep Purple and Black Sabbath simultaneously while maintaining a punky vibe throughout.
These guys aren't trying to reinvent the wheel here… I imagine them hitting a bong while listening to their favorite albums from yesteryear when suddenly one of them – probably Shall – exclaimed 'hey, we could do this as well'. A thought that was then met with slowly nodded approval that could only vaguely be observed through the haze of bong smoke surrounding them.
Personally I could have done without the "Colintro" interlude, something that probably seemed like a good idea while still caught in that same haze, but other than that "Out Of Time" is a solid album if you feel like rocking out as if it's still 1979.