Album Reviews
Everything Will Be Alright In The End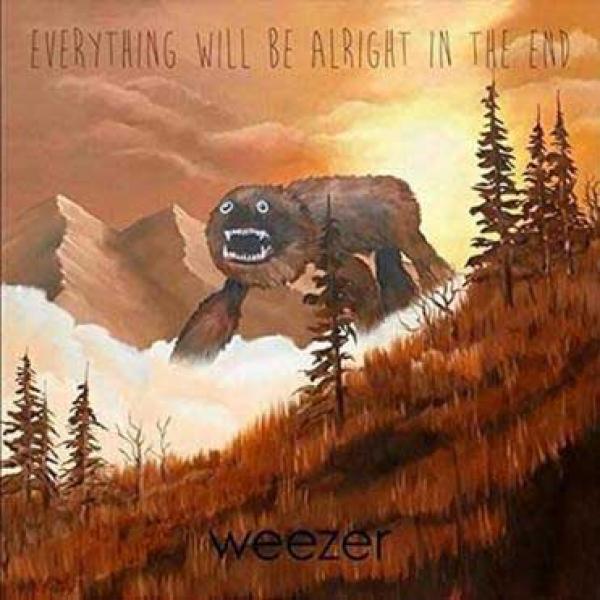 on
Thursday, October 9, 2014 - 21:16
On their ninth album, Weezer want to let us know that everything will be alright in the end. And you know what? They're right! Let's just hope this isn't really the end now that they've finally found their way back after all those years.
Weezer has always been one of those bands whose mistakes you were willing to cover up because… well, it's fuckin' Weezer we're talking about here! These guys released the "Blue Album" and "Pinkerton", two albums that pretty much changed my life. So if Rivers Cuomo wanted to write a song with Cold, you let the guy. And if they want to release singles like "Beverly Hills", you continue to defend them to your friends. The weird thing is that with every Weezer album that came out, you could sum up a bunch of reasons why you loved the album, which you of course did when someone said something bad about the band. But when you were alone, you found yourself coming up with an equal amount of reasons why the album sucked.
This time around though Weezer teamed up once again with producer Ric Ocasek for the first time since the Green Album and holy crap, most of these songs sound like they could have come right off of the Blue Album!
I haven't heard Weezer having this much fun in a long time and as a result I found myself grinning like an idiot as soon as "Ain't Got Nobody" kicked in. There's some badass riffing going on here, the hooks are ridiculously catchy, the nerdy charm is in full effect and unlike Jay-Z, these guys sound like they have 99 girl problems. Equally good: "Da Vinci", "Go Away" (with Best Coast's Bethany Cosentino), "Lonely Girl", "Cleopatra", the triptych at the end… fuck it, everything on here is good.
You've all heard the apology single "Back To The Shack" by now where Cuomo sings 'Maybe I should play the lead guitar / And Pat should play the drums'. It sure took them long enough to figure that one out but I'm very happy they did because "Everything Will Be Alright In The End" is… how can I put this best… friggin' awesome!