Album Reviews
New Records In Human Power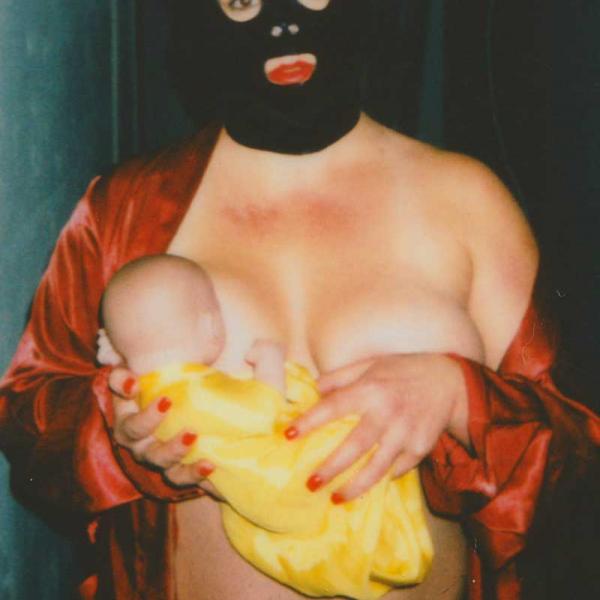 on
Sunday, February 23, 2020 - 09:22
Gimp-masked, satin-clad and armed with short punk 'n roll blasts. That's how Canada's Dboy plan to end the creative coma and install a new standard. They do so with the help of their chief of propaganda Kirill Kutchokokov, who seems to have a penchant for Soviet era imagery and manifestos written in all caps, and with a new album called 'New Records In Human Power'.
Remember the first time you heard that other Canadian rock 'n roll trio called Danko Jones? With cuts like 'I Want You' and 'Lovercall'? You know, before every other album sounded more and more like a carbon copy of the one before it complete with ink smudges? Well, now picture the sweaty basement version of Danko Jones. That's Dboy for ya.
They kick down the door with opener 'Why Do You Only Luv A Dboy (Who's Down)?' and then stomp their way through your house with short blasts like 'Thumbless' (25 seconds) and 'Gimps Don't Limp' (33 seconds) and the excellent 'Scavengers Of Luv' (which clocks in at a rather excessive 2 minutes and 33 seconds). And sure, a little more variety wouldn't have hurt things but the least you can say about 'New Records In Human Power' is that it will wake you up.
Track listing:
Why Do You Only Luv a Dboy (who's down)
Thumbless
Gimps Don't Limp
Performance Horses
Red Ultra Glide
DBoy Sells Out
Scavengers Of Luv
Money Talks
Full On
Hips
White Denim
Luv Will Always Find You (in the end)