Album Reviews
If I Kill This Thing We're All Going To Eat For A Week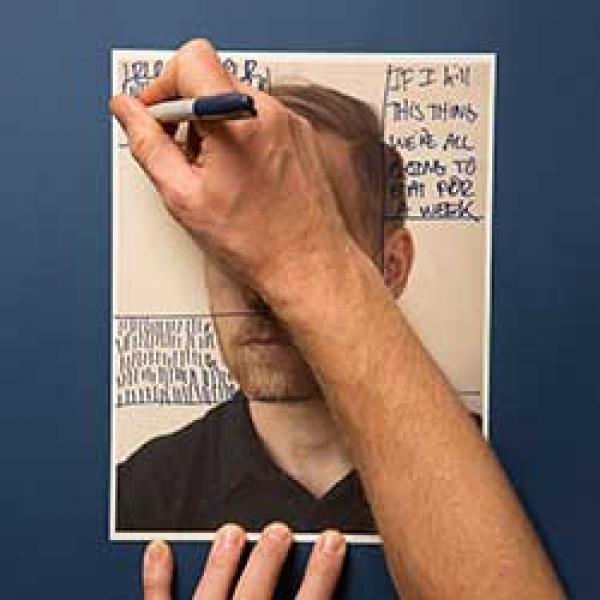 on
Tuesday, March 31, 2015 - 22:02
The name Nate Mendel might not immediately ring a bell with most people, yet he's a hero to others because he played bass in the slightly amazing band Sunny Day Real Estate. He also forms the quiet to Dave Grohl and Taylor Hawkins' flamboyant in the Foo Fighters. This time however he's going at it alone under the moniker Lieutenant.
On "If I Kill This Thing We're All Going To Eat For A Week", he lives up to his reputation of being the reserved one. Instead of busting out the big guitars the Foos are known for, Mendel dishes out nine breezy indiepop songs on his debut solo album. Cuts like "Some Remove" or the cowbell-enhanced "Prepared Remarks" are so laid-back, you almost feel guilty for not lazily stretching out in a hammock while listening to them. The power-poppy "Rattled" on the other hand will add some extra bounce to your step, while being equally layered. That's actually one thing all of the songs on here have in common… an eye for detail and nicely layered arrangements that suit Mendel's soft and easy-going vocals.
What he does bust out are some big names… Modest Mouse drummer Joe Plummer, Helmet's Page Hamilton, Sunny Day's Jeremy Enigk, and fellow Foo Fighter Chris Shiflett all help Mendel achieve a sound that lingers somewhere between The Shins and Death Cab For Cutie. Granted, he's not the greatest singer out there, but that hasn't stopped him from releasing a highly enjoyable album that's perfect for a sun-drenched afternoon with nothing on your mind.