Album Reviews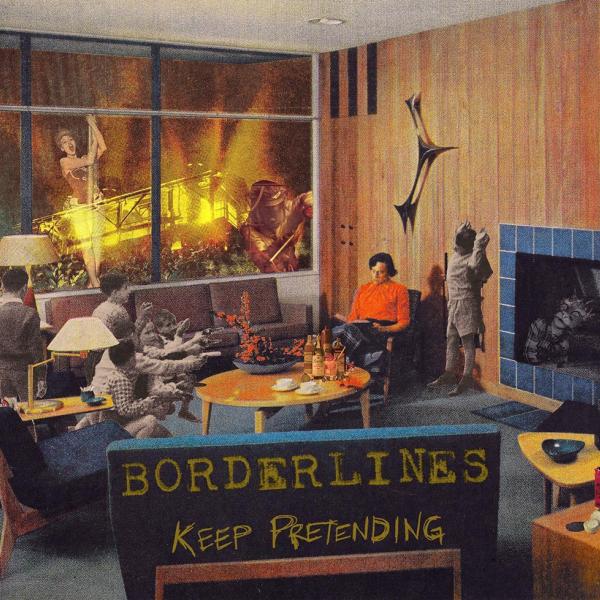 on
Saturday, July 15, 2023 - 11:12
Following up on their 2012 EP, a demo EP and a string of singles, Portland, Maine pop-punks Borderlines are finally getting ready to unveil their debut full-length, out July 21 on Hey Pizza! Records, Mom's Basement Records and Memorable But Not Honorable Records. The album, which clocks in at just under half an hour, packs 10 songs that reveal a profound love for all things 90s pop-punk as well as the melancholy-laced punk rock of a band like The Menzingers.
Like the best pop-punk albums out there, 'Keep Pretending' is stuffed to the gills with big, bright melodies and harmonies while lyrically dealing with the demise of innocence past and holding out hope for an ever bleaker looking future. This leads to excellent tunes like opener 'Innocence Thrives', 'Falling Again' and previously released single 'F.B.T.', all of which sound instantly familiar without relying on the genre's overused tropes.
While they haven't been the most productive band so far, Borderlines comes out swinging with a well-rounded and overall strong debut. Not really a surprise seeing as frontmen Andrew Rice and Matthew Anderson previously cut their teeth in The Leftovers (Kurt Baker's old band before he moved to Spain). Extra kudos for the excellent artwork, which was done by The Dopamines' Jon Lewis.
Keep Pretending track list:
Innocence Thrives
The Greatest Resignation
Hold Me Down
F.B.T.
How Many Hours
Too Easy
Pump Me Up
Trial Run
Falling Again
Twenty Four
Parrott
Ratwheel