Features
Track-by-track: German skatepunks Heathcliff walk us through their new album 'Stay Posi'
on
Wednesday, January 27, 2021 - 08:22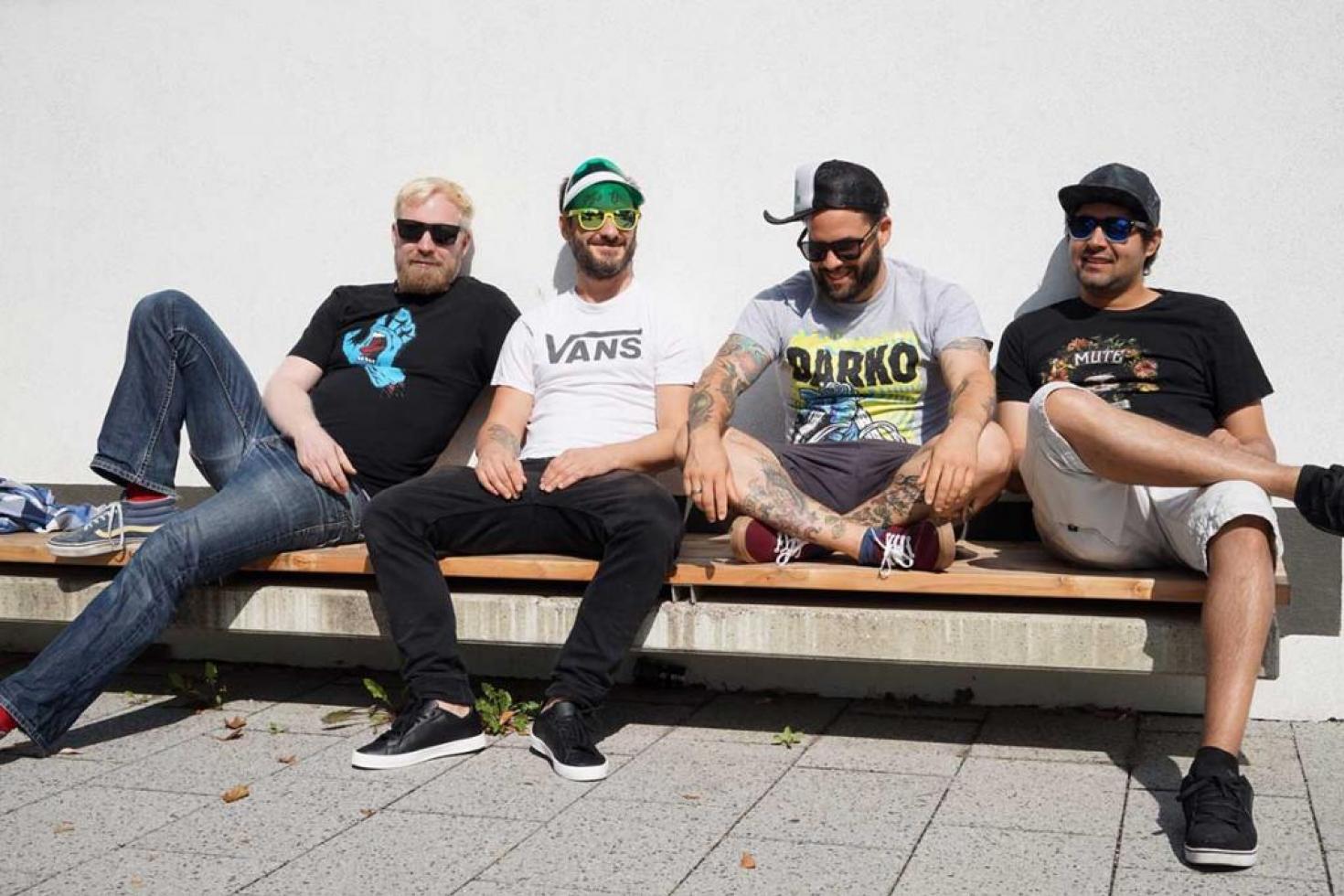 If you found yourself yearning for some German 90s-influenced skatepunk with plenty of metallic shredding and even some ska/reggae flavour worked in... well, yearn no longer. While that is a very particular thing to long for, Heathclifff has got you covered. On their new album 'Stay Posi,' these Munich-based skatepunks burn through a dozen songs with not a second to spare. Well, except for vocalist Bust-E who was kind enough to walk us through the songs. All of which come with "a positive and encouraging message, no matter how negative the topic".
'Stay Posi' is out now on SBÄM Records, Punk and Disorderly Records and Milestone Sounds.
01. Me, Myself and I are two, sometimes...
The lyrics revolve around the experience of different mindsets that you struggle with ("we kiss, we scratch, we hug, we fight") when lying awake at night or dreaming your days away. Sometimes it feels like you're not yourself, or you're trapped inside a "different you" –being scared of every tiny little bit that you have to face in life. But suddenly you realize that everything can work out in a way and that things are not as bad. And you should realize that we need to overcome negative things in life in order to enjoy life in general ("Maybe we need our darkness, just to enjoy the light")
02. BFF (ˈbɪtʃɪ* ˈfeɪk * ˈfrɛndz)
A classic story about so-called friends that no one actually needs in life. I guess we've all been there... (BFF = BEST FRIENDS FOREVER VS Bitchy Fake Friends)
03. Same Old Tunes
This song has two major messages. It's a song about the love we share with punkrock, the best scene in the whole world. Especially skatepunk.But also about how music helps you to get back up over and start over again. No matter how fierce the blow was that brought you to your knees.
04. Don't give up (Sainou)
I wrote this song 20 years ago for my beloved sister Verena (nickname: Sainou) when she had to face some troubled times in life. Anyway, the message is a simple, general message to everyone –NEVER GIVE UP IN LIFE.
05. Rainbow Skin –My Life in Ink
This title bears a few messages again:Don't judge a book by its cover! Especially when you meet people for the first time. Stop treating tattooed people like criminals! And be proud of yourself and show it to the world. YOU ARE PRECIOUS THE WAY YOU ARE!
06. Captain's Call
Andy and me wrote the amazing lyrics (:P ) pretty much drunk on my terrace. We wanted to create our personal party hymn and combine it with one of our favorite drinks, Captain Morgan Spiced.
07. The Trooper
A classic cover of a well-known song by one of our heroes.
08. Beyond Water Wars
This song is dedicated to our friends in ViVA CON AGUA (a non-profit organization which fights for water as a human right) and criticizes all those global companies who privatize water for their own benefit by destroying nature,  villages, and millions of lives.
09. Witchcraft
A cover of the famous Australian drum n' bass combo Pendulum. Andy and I thought it's time to pay tribute to those heroe. And it sounds quite awesome as a punkrock song.
10. Stay Posi, Not Zombi
The song and the message that also gave our album its title. The message is as crucial as omnipresent: Never let anything bring you down in a way that will hinder you to live your life the way you want!
11. Outro
Andy composed an outro that combinesalmost all of the hooks of our songs. A nice roundup :)
12. Who Told You
This song is an acoustic version of the first song of our first album "#chillout radio". The idea behind the lyrics is supposed to be a reminder for all those who think that growing up into adulthood automatically means saying goodbye to the child inside.NEVER DO THAT ;)