Features
Not On Tour's Sima about 'Desperation Street' and the band's new 7" 'Outtakes'
on
Friday, August 27, 2021 - 15:38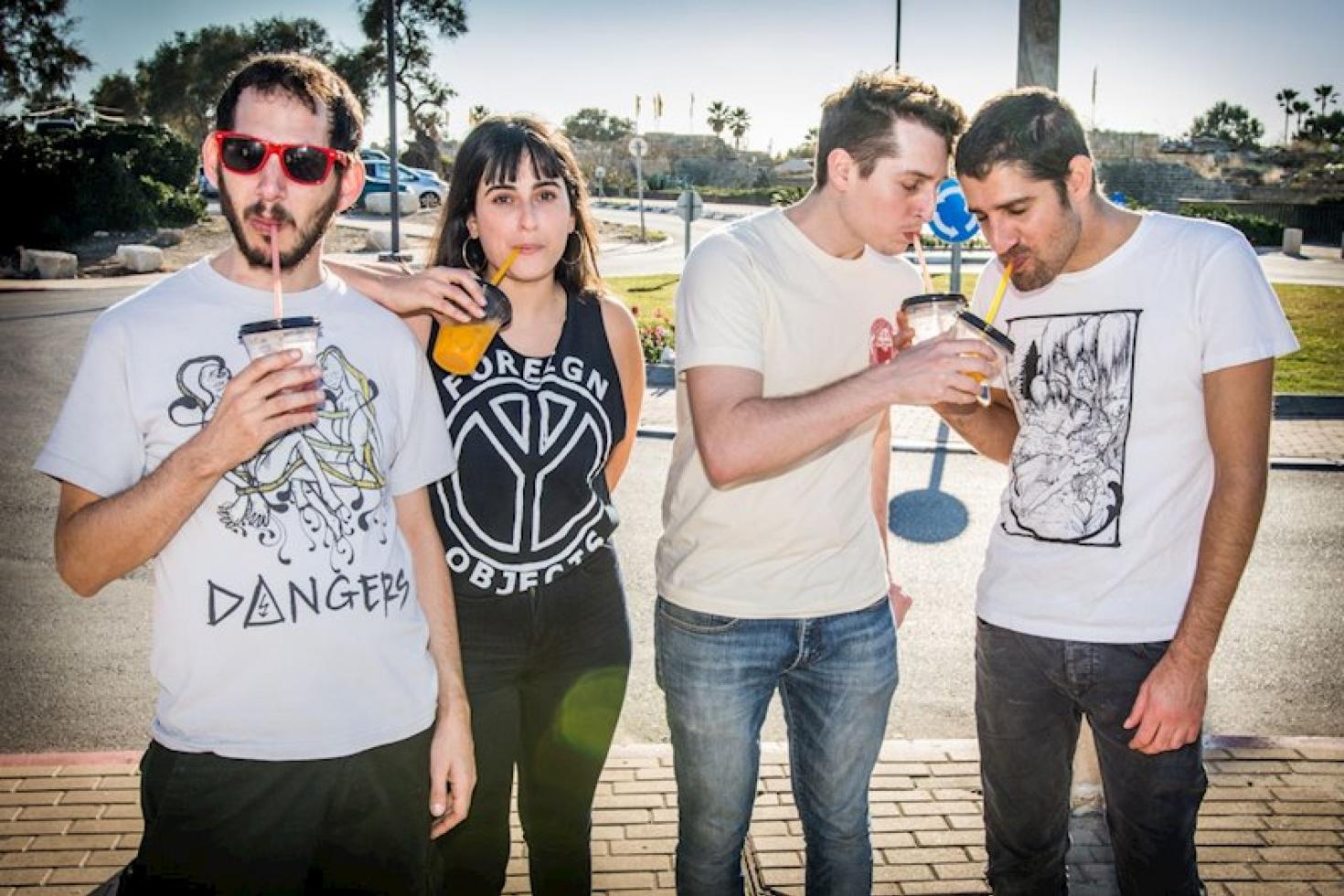 It's been two years since Israel's Not On Tour released 'Growing Pains,' a collection of fast and short melodic punk rock songs that stand out even more thanks to Sima Brami''s powerful vocals. They don't shy away from tackling life's challenges in their lyrics, but at the same time make sure to keep the party going with songs that are ridiculously catchy. Not sure just yet when we'll get to see them tear up the stage again, but thanks to SBÄM Records we at least have some new tunes to look forward to. Well, new-ish at least. 'Outtakes' is the band's new 7" and it comes with 3... you guessed it, outtakes from 'Growing Pains'. One of which we are premiering today, 'Desperation' Street. Check out the song below along with a short Q&A with Sima.
PRT: When and how did the idea come up to release the 'Outtakes' 7" through SBÄM Records?
Sima: Actually, a few weeks prior to Stefan's offer, we had put out a 7" split with Kids Insane on "Taklitim Holim" records . And then Stefan offered to put those songs out there via SBÄM and of course we immediately said yes.
PRT: We are premiering the song 'Desperation Street'. Can you tell me a bit more about where that song comes from?
Sima: Funny you should ask. This song is the only one on the album which was written by Ishay Berger. This is probably the most unusually written song of ours since it started from Gutzy coming up with a guitar idea and then I felt a bit stuck with words since it was the last week of working on the album. It felt like Ishay had an idea about it so we said why don't you write it? And he said sure. And we loved it. It's kind of about this feeling of growing up and having to let go of things you're used to and maybe it all seems more grim that it did before and you want to have a better life.
PRT: It has been a little over two years since 'Growing Pains' came out, the album that took Not On Tour to the next level and that you supported by touring relentlessly. What has it been like for you to have been forced to stand still for over a year thanks to Covid?
Sima: Well… it's been a weird and bumpy ride. We actually took the time off to relax and gain back our powers for another album probably…!?
PRT: So there are more things to come in the near future?
Sima: YEP! Not so near though. Don't push it haha
PRT: Now that shows are kind on their way of becoming a thing again, do you already have any plans touringwise?
Sima: Kinda..we have some festivals and some shows lined up for next spring/ summer..can't wait actually. HIT US UP!