Album Reviews
The Bastards Live Forever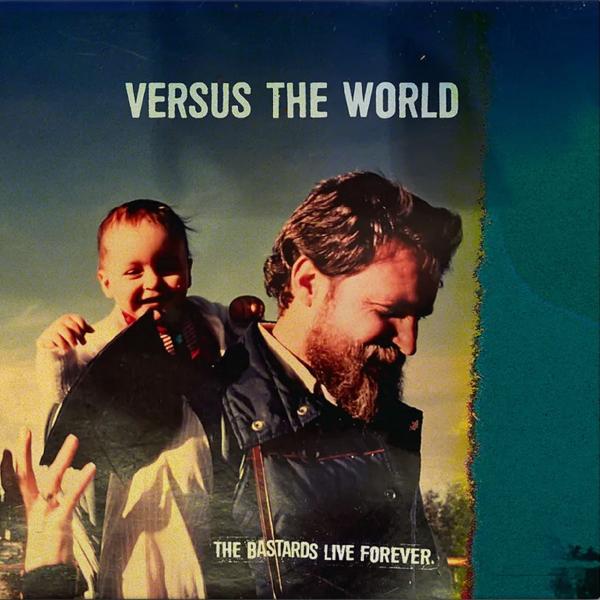 on
Tuesday, July 18, 2023 - 20:08
With a line-up featuring Lagwagon's Chris Flippin and Good Riddance's Sean Sellers, Versus The World already had enough going for themselves to turn some heads right from the get-go. But the songs that make up the band's fourth album once again prove they don't need any band members' pedigree to earn nods of approval.
On the follow-up to 2015's 'Homesick/Roadsick', Versus The World go all out with a melancholy pop-punk sound that can turn from dark to bright and heavy to catchy in the blink of an eye. Whether it's the slightly proggy, Coheed & Cambria-like 'The Lights Of Rome', the more aggressive 'The Miserable' or the bouncy opener that is 'Frank Sinatra', Versus The World offers more than its share of hooks, slick choruses and solid riffage, backed up by hard-hitting drums and of course, Donald Spence's killer vocals that help lift the material to the next level.
Think of a more straight-forward version of Silverstein or a more mature Bayside with lyrics that don't look like they are lifted from a teenager's diary. Whatever description you want to go with, 'The Bastards Live Forever' is another solid album by a somehow severely underappreciated band.
The Bastards Live Forever track list:
Frank Sinatra
Roadsick/Roadsick
Looking For The Exit
Poison In The Well
The Lights Of Rome
What I Deserve
... And We Marched On
Goin' Out For Smokes
Are You There Dad It's Me
Your Wedding And A Funeral
The Miserable