Album Reviews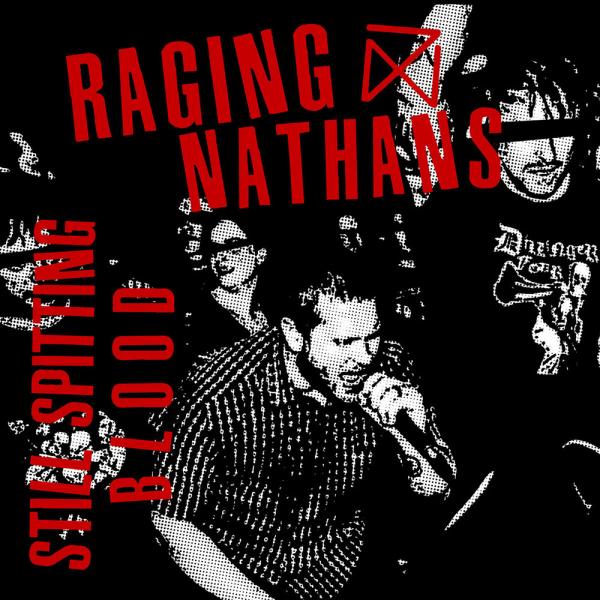 on
Tuesday, November 22, 2022 - 13:59
Another month, another new Raging Nathans album. Not really true, but it definitely feels that way. 'Waste My Heart' came out barely a year ago, yet these Dayton, Ohio punks are already back with another full-length. That's their fourth album in just five years. And that's not even mentioning the splits, singles and compilation albums they have also somehow managed to churn out.
'Still Spitting Blood'comes with ten brand new slices of pop-punk that are as melodic as they are Midwestern. And to make things even sweeter, there is no filler to be found on here. It's just endless amounts of punk rock energy, great melodies and vocal harmonies and just the right amount of grit and aggression tossed in with the oozin' ooh's and aah's. Opener 'Head In A Hole' sounds like The Copyrights playing a hardcore tune, 'Fucked Olympia' packs some great harmonies and riffage along with lightning-fast drums. Then there's the Bad Religion vibes of the title track and 'Nothing I Can Do,' which sounds like an '…And Out Come The Wolves' era Rancid track. But you know, without the ska influences and slurred speech. More album highlights come in the form of'Doubt,' which packs an amazing drive, and the dark, power-poppy 'The Lime Pit'.
Other bands might be running on fumes with this many releases under their belt, yet The Raging Nathans seem to feed on their own energy and relentless work ethic.If you thought 'Oppositional Defiance' or last year's 'Waste My Heart' were great, wait until you get a whiff of this one!
Still Spitting Blood track list:
Head In A Hole
And You Know I Know
Fucked Olympia
Doubt
The Lime Pit
Still Spitting Blood
Nothing I Can Do
The Answer (Smoke 'Em)
Waste Of Time
This World