Album Reviews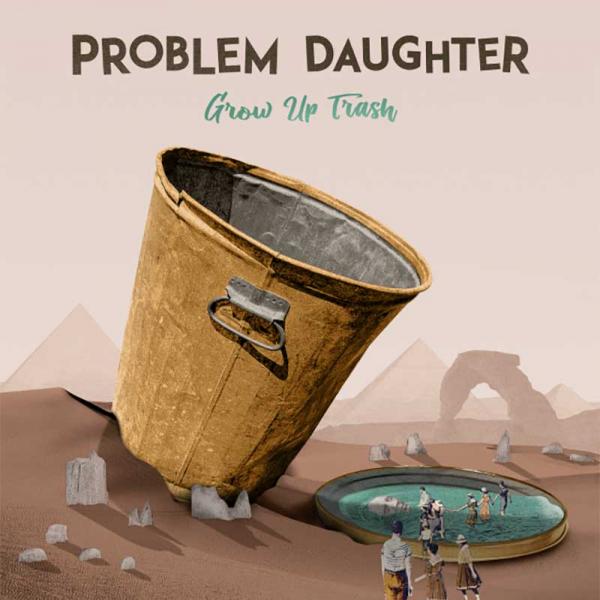 on
Sunday, April 14, 2019 - 11:56
- by Tom Dumarey
Ready for a roller coaster ride? 'Grow Up Trash' is the second full-length by Problem Daughter and it will leave you feeling as exhausted as exhilarated. Every single time you think you know which direction a song is heading for, these Salt Lake City punks stop in their tracks and veer off in the opposite direction. Not sure if they do it just to mess with you or because they have a short attention span, but it works and it makes 'Grow Up Trash' one hell of an action-packed album.
Throughout ten songs, they put their love for bright melodies on display while also taking influences like the Flatliners and The Wonder Years and doing their own thing with it while not letting themselves get hindered by something as pesky as rules. That's why songs get chopped up, rhythms are there to get changed up and song structures exist solely to mess around with.
I'm not trying to sell Problem Daughter off as a bunch of experimental weirdos. Because they are not. 'Grow Up Trash' is actually a very cohesive pop-punk album and Problem Daughter is a very focused band. Opener 'Pocket Sand' sets the stage and shows you what to expect in two and a half minutes. The way 'Take A Walk On The Mild Side' segues into 'Jagweed' is seamless and cuts like 'Mercury Retrograde' and 'A Bastard's Hope' shine particularly bright.
Gruff and melodic. Poppy and fierce. Urgent and melancholic. Problem Daughter sure like their juxtapositions and 'Grow Up Trash' turned out all the better because of it.
Track listing:
Pocket Sand    
Mercury in Retrograde    
Modern Stigmata    
Take a Walk on the Mild Side    
Jagweed    
Self Amusing Smile    
Lancaster    
A Bastard's Hope    
Tired About It    
Gin + Mio