Album Reviews
Everything Matters But No One Is Listening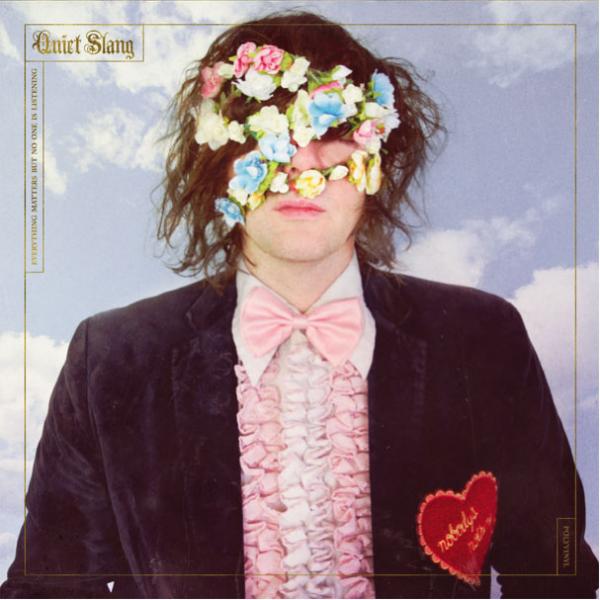 on
Tuesday, May 15, 2018 - 15:26
Remember when Therapy? took Hüsker Dü's 'Diane' back in 1995 and turned it into a cello-driven thing of haunting beauty? Well, Beach Slang's James Alex has been attempting a similar thing under the Quiet Slang moniker. A couple of months ago he already released an EP with two acoustic takes on Beach Slang originals along with covers of Big Star's 'Thirteen' and The Replacements' 'Androgynous'. That was pleasant enough, but I still preferred the distorted versions over their acoustic counterparts.
But now Alex is back with 'Everything Matters But No One Is Listening' and this time around it's a whopping 10 Beach Slang songs that get treated to sweeping cello and delicate piano arrangements. And well, that's at least eight too many to be honest. All of the songs sound exactly the same and not only did Alex strip away the loud guitars, he also seemed to have gotten rid of the song's hearts. Whereas the original versions of '' and 'Too Late To Die Young' work as the kind of underdog anthems that all of us like to belt along, the acoustic versions sound a bit too cheesy for their own good.
Let's just forget about this one and start looking forward to the new Beach Slang full-length, which has apparently already been written and should see the light of day in 2019.
Track listing:
Bad Art & Weirdo Ideas
Noisy Heaven
Future Mixtape For The Art Kids
Filthy Luck
Dirty Cigarettes
Too Late To Die Young
Spin The Dial
Young Hearts
Throwaways
Warpaint