Album Reviews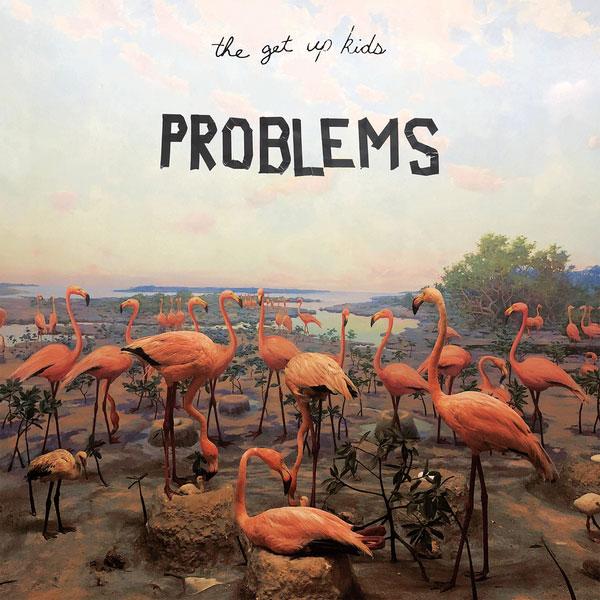 on
Thursday, May 2, 2019 - 20:21
- by Christophe Vanheygen
Talk about a comeback, eh?
Last year, The Get Up Kids re-established themselves as … ugh … "second wave emo stalwarts" with the amazing EP 'Kicker'. Less than a year later, their first full-length in 8 years is out. And if 'Problems' should disappoint you, you are definitely in the wrong disco here. Already after the singles 'Satellite' and 'The Problem Is Me', I was pretty sure I was gonna mark it 8.
My reasoning is simple: opener 'Satellite' is about as throwback 90s Get Up Kids as you can get. The track recalls the young and unbridled enthusiasm they displayed on '4 Minute Mile', albeit aided by about 2 decades worth of refining song-writing skills. What an insanely cool opening track.
'The Problem is Me' is a crafty pop tune that holds the middle ground between 'Something To Write Home About' and the – in my opinion – severely underrated 'On A Wire'. Those are without a doubt two standout tracks. But mind you, the rest of the album is about just as captivating.
Now, it's fairly safe to say there is no 'Mass Pike' on this record. Which, of course, is a bummer, but let's get real: no band is ever gonna write a second 'Mass Pike'.
'Problems' simply is a very complete and extremely fun album that showcases The Get Up Kids' versatility and craftsmanship. And it sure offers plenty of ear-candy for all of you pining
for a return to good, honest and – dare I say – slightly "retro" emo. Whatever you want to call it though, I'm marking it 8.
Track listing:
Satellite
The Problem is Me
Salina
Now or Never
Lou Barlow
Fairweather Friends
Common Ground
Waking up Alone
The Advocate
Symphony of Silence
Brakelines
Your Ghost is Gone