Album Reviews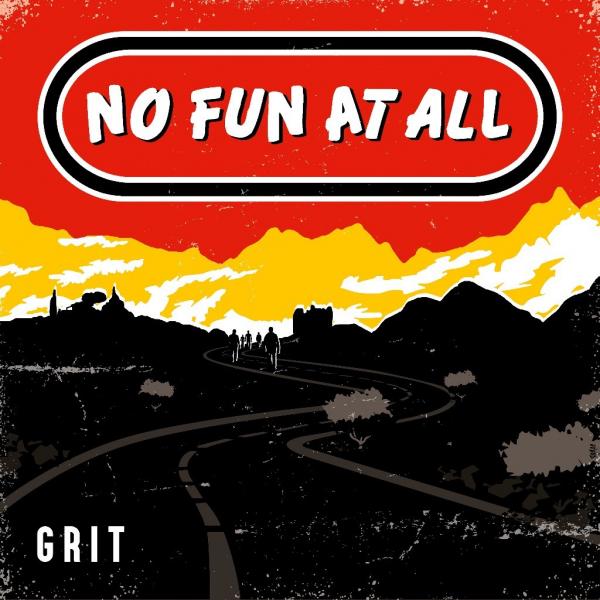 on
Wednesday, May 9, 2018 - 07:55
Satanic Surfers are not the only Swedish punk legends making a comeback. No Fun At All is back as well with 'Grit', their first new album since 2008's 'Lowrider'. And holy shit, it is good!
Armed with a new bassist and guitarist in the form of Stefan Bratt, formerly of Atlas Losing Grip, and Fredrik Eriksson, formerly of Twopointeight, No Fun At All charge out of the gates with the instant classic that is 'Spirit'. Not sure if the new blood reinvigorated the band or if it was merely the fact that it had been a long time since they recorded, but on 'Grit' No Fun At All sound like they – contrary to what you might be lent to believe – were actually having fun in the studio.
Both 'Runner's High' and 'The Humdrum Way' sound like blasts from the past with killer choruses, plenty of shredding and the kind of hunger that you would not expect from a band that has been around for almost thirty years. And there's plenty more goodness to be found throughout 'Grit'. 'Fortunate Smile' is über-catchy, 'Simple' comes with another catchy as hell chorus and 'A Wonderful Affair' is guaranteed to set off circle pits at future NFAA shows.
Maybe it's because I started my journey in punkrock with all the Epi/Fat bands of the nineties, but there's just something about that sound that I will never ever get tired of. Especially not when it's as well done as on 'Grit'.
Track listing:
Spirit    
No Fun Intended
Runner's High
The Humdrum Way
Forth
Fortunate Smile
Suitable Victim
Sucker (for a Plan)
Simple
A Wonderful Affair
Lonely Stranger
You're In Control