Album Reviews
Me First And The Gimme Gimmes - Go Down Under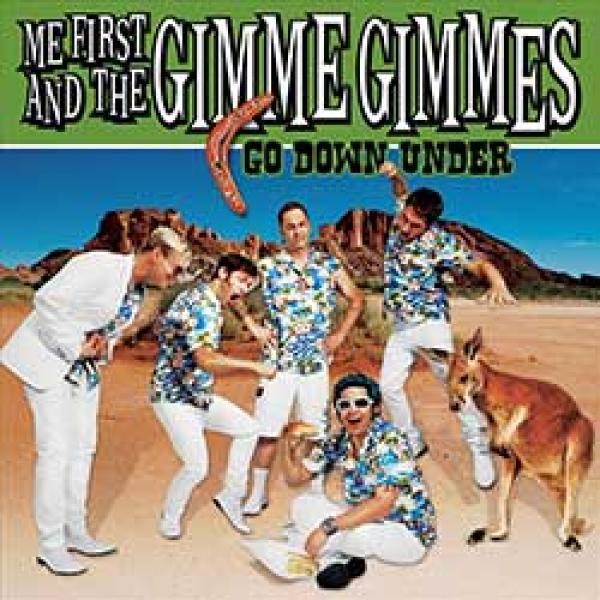 on
Saturday, October 1, 2011 - 00:00
The Gimme Gimmes doing their thang five times with (or to) Australian songs. Really not much else to say about this.
You can't deny that Me First And The Gimme Gimmes have their merits. Hey, they recorded the only likable version that exists of Bob Dylan's hippie anthem Blowin' In The Wind. But that definitely was the band's climax and they should have quit while they were ahead. All of the albums or EP's they've released after 2001 were mere shadows of what they once did.
Especially the rectal raping of INXS' Never Tear Us Apart is horrendous. The other songs aren't as famous, so what they The Gimme Gimmes did to it wasn't as painful to listen to, but still… Maybe they should've tackled hits like Natalie Imbruglia's Torn and Kylie's Loco-Motion instead.