Album Reviews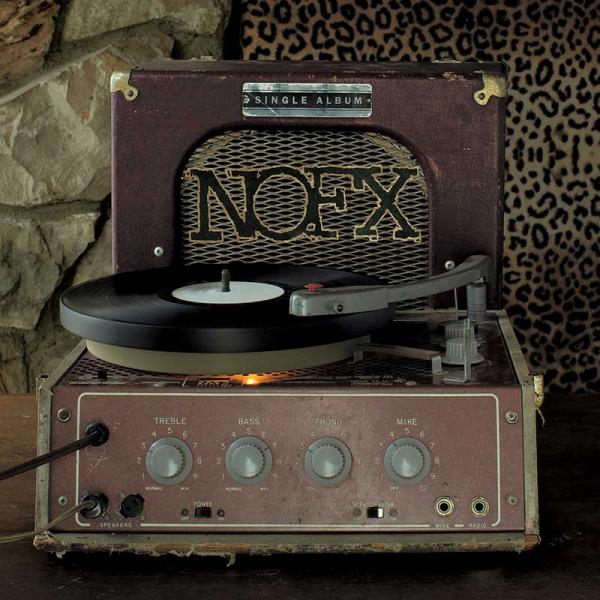 on
Saturday, March 20, 2021 - 10:05
Apparently NOFX' fourteenth album was supposed to be a double album before it got trimmed down to to... you got it, a 'Single Album'. Which kinda makes you wonder just how forgettable those other songs must have been. I mean, how skip-worthy is that 6-minute opening track?
What the songs are about? Here's the quick rundown: Mike is kinky. Mike does drugs. Mike likes puns. Oh, and there is a 'clever' cover/parody of 'Linoleum', which they dubbed 'Linewleum' because Mike likes puns.
What it sounds like? Like every other NOFX song you have ever heard. Sure, there's a slide guitar making an appearance on 'Doors and Fours', a terrible sax solo in 'Grieve Soto' and a bit of piano rings out closing track 'Your Last Resort'. But those are hardly fall-out-of-your-chair amazing.
There is a handful of redeeming moments where NOFX still manages to hit a nerve. Whereas 'Doors And Fours' - a not so rose-coloured look back at coming up through the 80ies punk scene - manages to only just cling on by the skin of its teeth, both previously released single 'I Love You More Than I Hate Me' and 'Birmingham' find NOFX firing on all cylinders with Mike opening up about his relationship with Soma Snakeoil falling apart and about hitting a drug and alcohol-induced rock bottom respectively. And while 'Fuck Euphemism' is probably too vintage NOFX for its own good, it's still a catchy tune that collects Mike's thoughts about gender and sexuality.
But hey, what am I writing this for? Chances are high you have made up your mind about NOFX years ago. And no matter which side of the fence you are on, there is little on 'Single Album' that will make you change your mind.
Track listing:
The Big Drag
I Love You More Than I Hate Me
Fuck Euphemism
Fish in a Gun Barrel
Birmingham
Linewleum
My Bro Cancervive Cancer
Grieve Soto
Doors and Fours
Your Last Resort