Album Reviews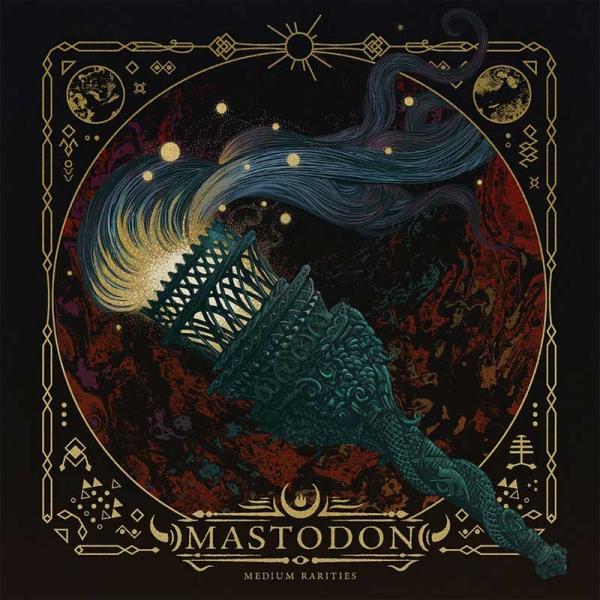 on
Sunday, September 13, 2020 - 10:54
To celebrate their 20th anniversary as a band, Mastodon has released a compilation of odds and ends filled with rarities, covers, instrumental and live tracks pulled from a career that started in Atlanta's underground and then saw the band evolve into one of metal's mainstays and even something of a household name.
You may have already heard 'Fallen Torches,' the band's first unreleased song in years. It's trademark Mastodon with heavy riffage and pummeling drums juxtaposed against groove and elegance. It also boasts a contribution from Neurosis' Scott Kelly, a kickass chorus and an outro heavy enough to destroy all six Infinity Stones.
Speaking of the Avengers, the rest of 'Medium Rarities' can be compared to the movies that make up the Marvel universe. It's a mixed bag with some good tunes as well as some questionable choices that won't warrant revisiting anytime soon.
Among the good is 'A Commotion,' a Feist cover that stems from 2012's one-off collaboration with the Canadian indie jazz singer-songwriter, Feistadon, and one of Mastodon's more droning and unnerving tunes. A surprising cover of The Flaming Lips' 'A Spoonful Weighs A Ton' is pretty cool as well, just like the brooding 'White Walker,' inspired by the band's appearance as 'wildlings' in Game Of Thrones.
Less necessary are the five live tracks taken from a 2006 recording as well as most of the instrumental tracks, although they still have some redeeming value. The best thing about 'Medium Rarities' though is the abovementioned 'Fallen Torches,' which hints at the greatness that is still to come in the hopefully not too distant future.
Track listing:
Fallen Torches
A Commotion
Asleep in the Deep (Instrumental)
Capillarian Crest (Live)
A Spoonful Weighs a Ton
Toe to Toes (Instrumental)
Circle of Cysquatch (Live)
Atlanta (feat. Gibby Haynes)
Jaguar God (Instrumental)
Cut You Up with a Linoleum Knife (from the "Aqua Teen Hunger Force Soundtrack")
Blood & Thunder (Live)
White Walker
Halloween (Instrumental)
Crystal Skull (Live)
Orion
Iron Tusk (Live)