Album Reviews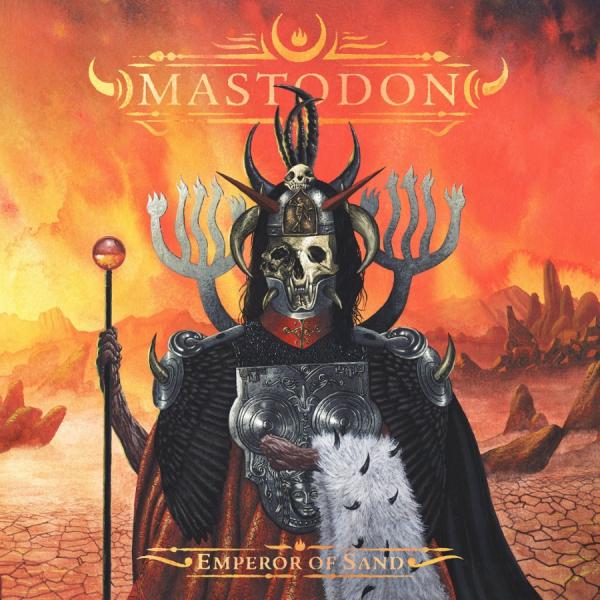 on
Thursday, March 30, 2017 - 16:53
After two albums without a unifying theme, Mastodon delivers a new concept album with "Emperor Of Sand". Their seventh album is all about cancer. And by extension, about time and mortality. It's a subject that has been on the band members' minds since bassist Troy Sanders' wife was diagnosed with breast cancer, drummer Brann Dailor's mother underwent chemotherapy, and Kelliher's mother died after suffering a brain tumor.
"Emperor Of Sand" is as heavy as its lyrical content. Not that you'd expect anything else from the reigning masters of groove-laden, whiplash-inducing riffs. But songs like "Precious Stones" and the album's centerpiece "Roots Remain" are riff-tastic beauties that cause blunt force trauma one moment and soothe you with beautiful melodies the next. "Ancient Kingdom" is downright hypnotizing and the epic closer that is "Jaguar God", manages to express everything from despair and anger to defeat and hope throughout its 8 minute duration.
It's not all doom and gloom though. Single "Show Yourself", which comes with a video featuring the Grim Reaper as a bumbling idiot that fails to kill Mastodon, is definitely a surprise. It's still proggy, but it also has a sexy swagger to it and on top of that, it's undeniably catchy. Imagine Queens of the Stone Age playing metal. Definitely something I would like to hear more in the future.
Usually, the word 'proggy' makes me run for the hills, but Mastodon manage to make me look back down. Every. Single. Time. And with "Emperor Of Sand", they not only added yet another extremely solid album to their discography, they also wrote their most personal album to date.
Track listing:
Sultan's Curse
Show Yourself
Precious Stones
Steambreather
Roots Remain
Word To The Wise
Ancient Kingdom
Clandestiny
Andromeda
Scorpion Breath
Jaguar God