Album Reviews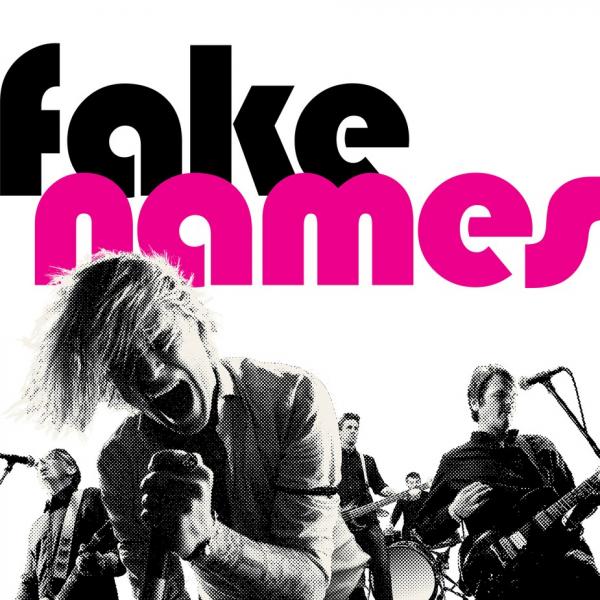 on
Thursday, May 28, 2020 - 10:58
As soon as opening track 'All For Sale' kicks off, Fake Names' debut exudes this almost effortless cool that doesn't need to be announced with a lot of fanfare or grand gestures. It's just there. Solid beat, strong basslines, great riffage and the kind of melodies that are memorable without being too obvious about it. Guess that's what you get when you put about a 100 years worth of experience together.
Fake Names' line-up reads like a who's who of awesomeness. There's Brian Baker (Minor Threat, Dag Nasty, Bad Religion), Michael Hampton (S.O.A., Embrace, One Last Wish), Dennis Lyxzén (Refused, International Noise Conspiracy, INVSN), and Johnny Temple (Girls Against Boys, Soulside). So yes, this may be Fake Names' debut album, but saying these guys have already earned their spurs is something of an understatement.
If you have already heard the singles that preceded the album ('Being Them', 'Brick' and 'First Everlasting'), you will have a pretty good idea of what to expect. If not, think Dag Nasty and you're already in the ballpark. Add big dollops of power-pop and even some new wave-y synths and you're all set.  Because this is still a punk rock album, Lyxzén lashes out at 'a culture of mediocrity' and capitalism. But he does so while obviously having a great time. Kinda like what he did with Lost Patrol Band if you still remember that band? If you don't, make a note to make sure you don't forget.
Clocking in at just under half an hour, this is one album that doesn't wear out its welcome. And while they aren't doing anything new, it is all so expertly done that you can't help but love it.
Track listing:
All For Sale
Driver
Being Them
Brick
Darkest Days
Heavy Feather
First Everlasting
This Is Nothing
Weight
Lost Cause