Album Reviews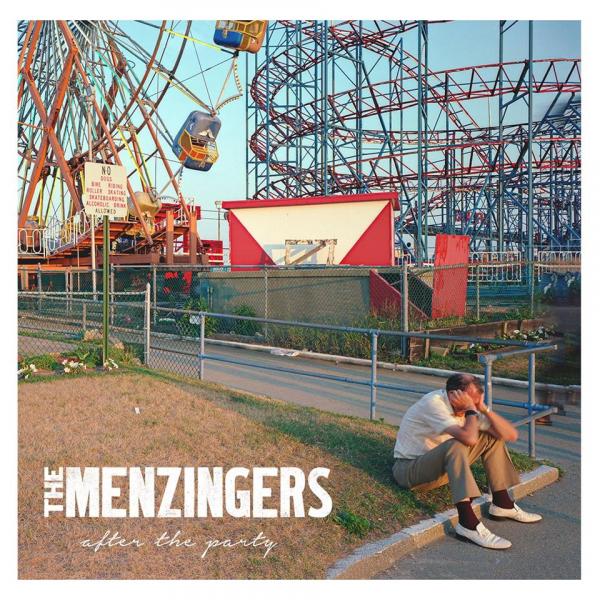 on
Thursday, February 2, 2017 - 14:35
- by Gregory Lambrechts
Before we get started I should warn you: this isn't going to be the most objective review you'll ever read. In fact, I might not even be allowed to label this as a review at all, due to me being – wait for the cliché – the biggest Menzingers fan you'll ever encounter. I've been in love with this band ever since 'impossible past' showed me the enlightened path to insightful, indie induced punk music. That album is singlehandedly responsible for my entire musical formation and also (in my mom's words) very much to blame for my first band tattoo. A classic album, a good amount of ink and a heavy platonic love relation - mainly coming from my side - already made sure that this band and I are inextricably linked forever. So how did I digest After The Party?
Well first of all a big shout out to Tom May. 'Thick as Thieves', 'House On Fire' and 'The Bars' are absolute gems and amongst my favourite songs on the record. Especially the tempo changes in the latter hit home hard. It's that other talented front Menzo that lifts the record just that tad higher for me though. I've always been the biggest sucker for Barnett's lyrical song writing and the second the record kicks in with him placing his 30-something angst out there worded out in marijuana laced unease, I know we're in for another treat.
All through the record I keep falling in love all over again. From future-lacking 'Midwestern States' to feelgood in disguise 'Charlie's Army'. Not even having mentioned personal favourite 'Your Wild Years' yet or the drop dead catchy singles 'Lookers' and 'Bad Catholics'. I'm afraid for the boys that, with this record, they're still nowhere near the 'after' part of the party.
Whilst Rented World was mostly a good collection of filler saved by two absolute smash hits (Asshole and In Remission), After The Party feels more like a well structured story again. A story about being really aware what direction life has pushed you in and finding some sort of awkward comfort in its flaws and perfections. The latest Menzingers offspring is, besides very coherent, also just really, really good. It's got this poppy Americana spring in its step that actually might make it into number one introductory Menzingers album for me, over classics On The Impossible Past or Chamberlain Waits. Its high accessibility might be the perfect excuse to finally bring your "alternative" co-worker up to date on the shocking news that there are more punk bands in the world besides Green Day and Blink 182 . Definitely an album that we'll find back in many end of the year lists. It's already somewhere up there in mine's…
Track listing:
Tellin' Lies
Thick As Thieves
Lookers
Midwestern States
Charlie's Army
House On Fire
Black Mass
Boy Blue
Bad Catholics
Your Wild Years
The Bars
After the Party
Livin' Ain't Easy