Album Reviews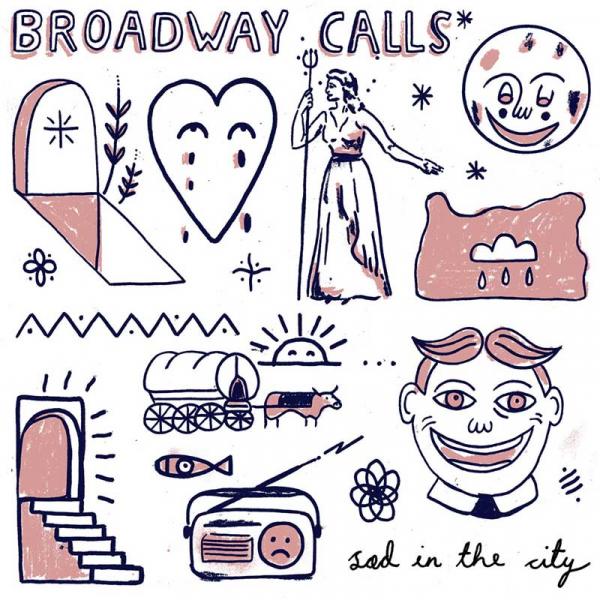 on
Monday, July 13, 2020 - 17:11
Seven years after the release of their last album, Broadway Calls are finally back at it with 'Sad In The City'. The band's new album comes with 11 new pop-punk tunes that see the Portland-based trio pick up where they left off with 'Comfort/Distraction'.
As if the album title isn't enough of a clue yet, Ty Vaughn welcomes you with the words 'as my country collapses' in opening track 'Never Take Us Alive'. Yeah, happy lyrics these are not. Then again, we aren't exactly living in happy times either so it makes sense that this album was described as a 'violent album for violent times'. Dealing mostly with the apocalypse and assorted kinds of impending doom, 'Sad In The City' could have easily turned into an even bigger bummer than 2020. But that's not taking into account Broadway Call's ability to sculpt the slickest of pop-punk songs that are equal parts fast, loud and melodic.
As the band barrels through songs like 'You Gotta Know', 'Always On The Run' (not a Lenny Kravitz cover) and the absolutely amazing 'Radiophobia', they never waver or take their foot off the gas. It's just non-stop pop-punk bliss, polished to spit-shine perfection by producer Scott Goodrich (Culture Abuse, Direct Hit!). Think of early Green Day meets The Living End and you've got a pretty solid idea of what you to expect from Broadway Calls' latest and greatest.
Track listing:
Never Take Us Alive
You Gotta Know
Sad In The City
Always On The Run
There's A Glow
Take Me Down
Radiophobia
Sick New Truth
Meet Me On The Moon
Big Mouth
Went Dyin'