Album Reviews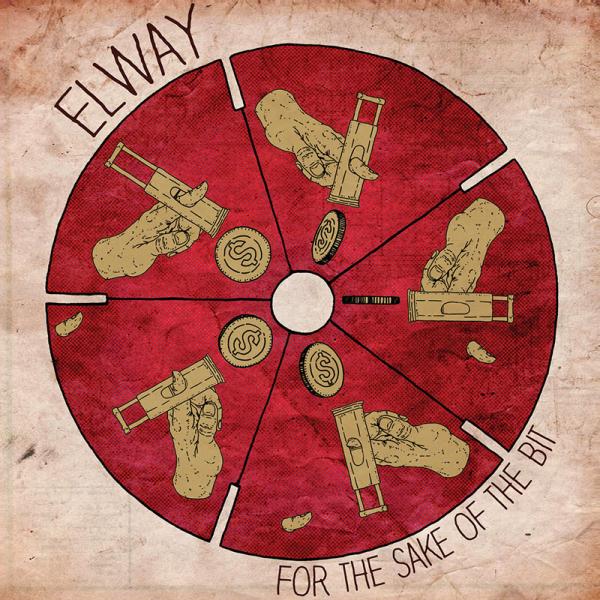 on
Friday, June 29, 2018 - 22:27
Following up on the somehow decidedly underappreciated 'Better Whenever', Elway is back with a freshly brewed batch of songs they dubbed 'For The Sake Of The Bit'. Maybe show them some more love this time around!
With just eight songs and clocking in at around 25 minutes, 'For The Sake Of The Bit' is a short and punchy number that never wavers. It just keeps forging ahead. Much like the band that made the album. And if you don't like where they are headed, they will simply tell you to get fucked (see opener 'Inches').
On 'For The Sake Of The Bit', Elway still have a few things in common with bands like the Menzingers and Larry Arms. That means that they are excellent at playing the kind of gruff-voiced punkrock that never stops tickling my fancy, with added room for some open chord, 90ies alt-rock influences ('Eating Crow', 'Perfect Silence'). And hell, on 'Selfish Masochistic Psychic Trauma' they even have a bit of Pedro The Lion going on, which only makes me like them more.
Do yourself (plus the band and Red Scare) a favor and pick up a copy of 'For The Sake Of The Bit'.
Track listing:
Inches    
Hold On    
Crowded Conscience    
Selfish Masochistic Psychic Trauma    
Eating Crow    
Perfect Silence    
Paper Guitars    
Nobody Goes Into Meteorology For The Sunny Days