Album Reviews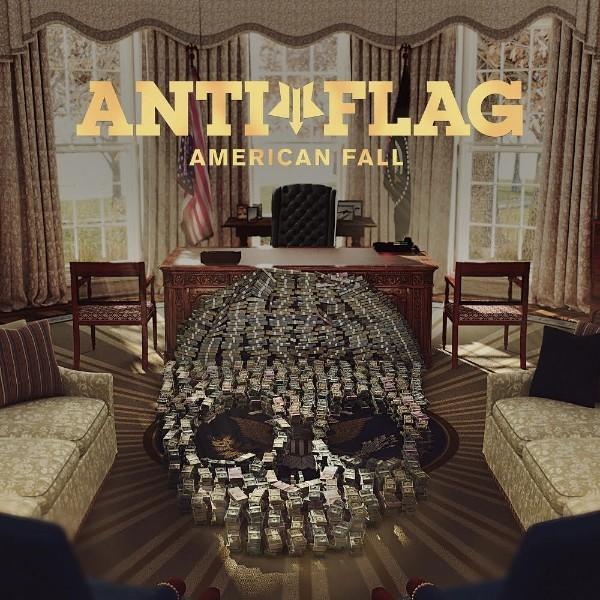 on
Monday, October 30, 2017 - 19:20
- by Nate Hennon
As a band that has a knack for releasing music that articulates the feelings and thoughts of the left-leaning disenfranchised, 2017 has the be a challenging year for Anti-Flag. After their "return to form" album, "American Spring," in 2015, Anti-Flag takes a new approach on "American Fall." This is not to say that Anti-Flag is reinventing the wheel on all things Political Punk Rock with a Pop Edge, but I think 2017 has them exhausted. Typically an Anti-Flag album has one or two rally cry songs or a through-line for what they are trying to communicate, but "American Fall" lacks the teeth and bite I was expecting.
However, when Anti-Flag hits, they hit hard. For instance, "The Criminals," "When the Wall Falls" and "Racists" are Anti-Flag through and through. Sharp lyrics, blazing guitars, thumping bass lines and a melodic groove that satisfies the punk ear while keeping the political observer engaged. This subset of songs stand out as new Anti-Flag anthems and probably destroyed with the kids on the festival circuit this summer.
Overall, I found myself wanting more from Anti-Flag in 2017. "American Fall" is not a terrible album, but it could have worked better as an EP. Even though there is an endless supply of fodder, these trying times create some difficulty for the commentators, "what do you focus on." Even the most astute have expressed frustration this year as being "too exhausting to keep up."
Track listing:
American Attraction
The Criminals
When The Wall Falls
Trouble Follows Me
Finish What We Started
Liar
Digital Blackout
I Came. I Saw. I Believed.
Racists
Throw It Away
Casualty