Features
Track-by-track: The Decline talk 'Flash Gordon Ramsay Street'
on
Tuesday, August 27, 2019 - 23:00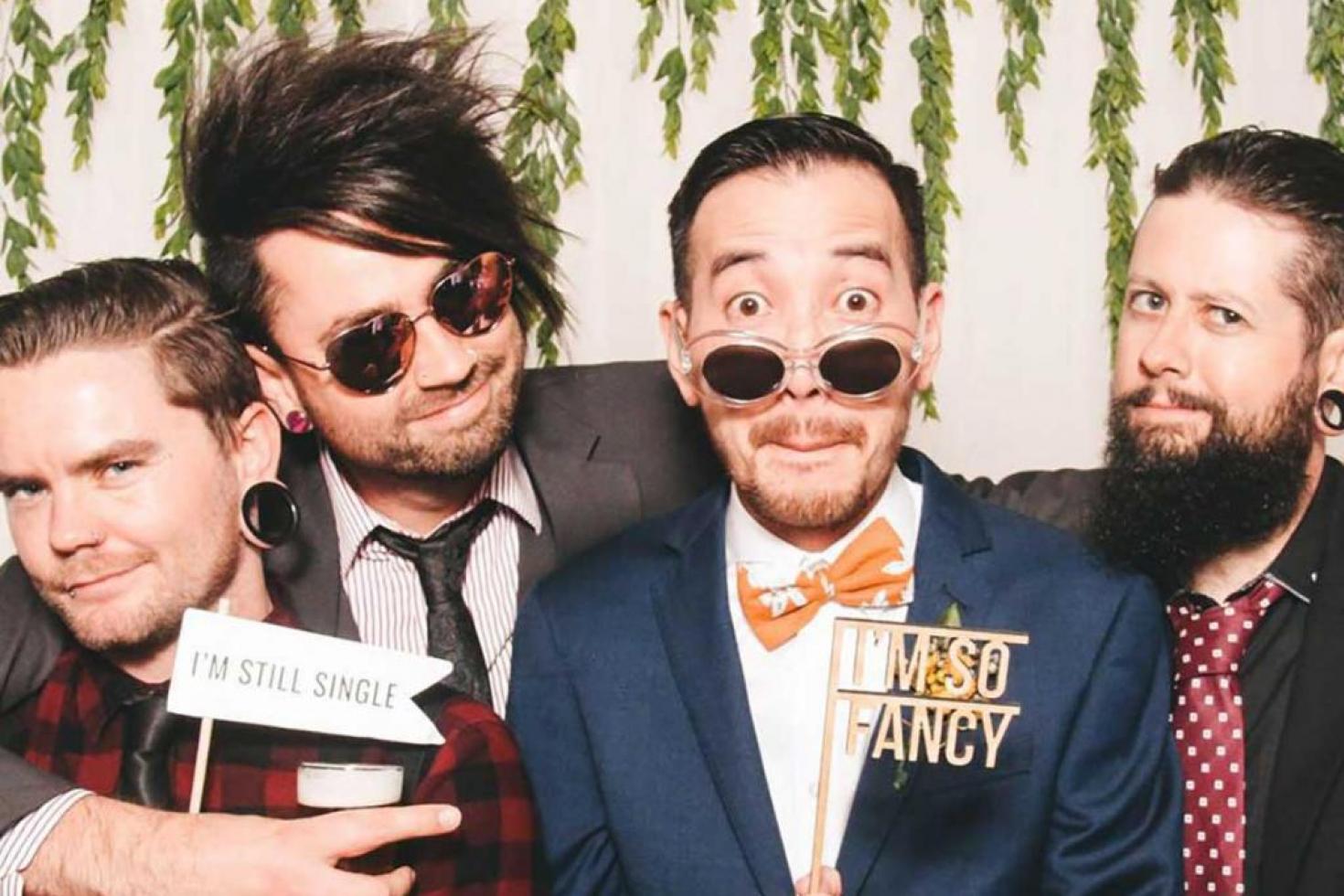 - by Tom Dumarey
The Decline's new album 'Flash Gordon Ramsay Street' won't be out until Friday via Pee Records, Bearded Punk Records and Disconnect Disconnect, but you can already stream the whole thing below while reading this track-by-track feature we did with the Australian skate punk outfit.
'Flash Gordon Ramsay Street' is a whopping collection of 17 new tracks that range in length from just 5 seconds to 4 minutes, all of them packed with a lot of references to a bunch of the band's favourite things like The Legend of Zelda, food, the ocean, and the fun times had getting in a van and playing skate punk.
If you haven't heard of The Decline just yet, well... that's your loss. They are a fast melodic punk quartet from Perth, Western Australia, who are influenced by the likes of Frenzal Rhomb, Lagwagon, Less Than Jake and many more of the 90s skate punk bands. The Decline have been touring consistently in Australia and the United States as well as the UK and mainland Europe and have shared the stage and the road with everyone from Face To Face and A Wilhelm Scream to Strung Out, The Flatliners and Teenage Bottlerocket.
Bullet With Buffalo Wings
If you play this song backwards it's a recipe a vegan buffalo wings, the song is kind of about nothing, but the recipe is pretty good.
Brovine
This song is about maintaining your rage about animal rights after a few years of being vego/vegan, and some of the ridiculous things that people will berate you with.
It Was Always You
It's a shameless love song about being afraid of flying. Which is funny because I wrote out these song meanings during a flight to Adelaide.
War
This song is about social fallout. One time we went on tour with A Wilhelm Scream and Ray and Ben got Lord Of The Fries tattoos that say "Chick'n Burger" and me and Harry didn't and we've been fighting about it ever since.  Then we got Nuno from A Wilhelm Scream to do guest vocals on this track, everything comes full circle.
Verge Collection
This song is about that time of the year where you're allowed to put your rubbish on the front lawn. It's also about moving on and letting go, and letting old washing machines be old washing machines, so to speak.
Changing My Shoes
This is about trying to do the right thing and everything going horribly wrong regardless.
Smashed Avo
This song is about not being able to afford a house because you have ADHD.
Real Again
This song is like New Again and Start Again but this time for real. Again. Nah it's about identity, how we define ourselves and the complicated feelings around that, does what we do make us who we are? are we just people in bands? What are we outside of that? Those sorts of things. What are we all really capable of?
High Extinction
This song is about the world ending and all you wanna do is listen to Ebolagoldfish sing harmonies in 6/8
I'm Not Alright
Ben has a philosophy degree and I have a sociology degree and we wanted to write some of those themes into our lyrics. This song is about looking at the economy and technology with a Marxist understanding of a false consciousness.
Don't Jump A Giftshark In The Mouth
This song is about that time The Fonz jumped over a shark on a motorbike and that other time the Greek's gave the Trojan's a giant horse, and a little bit about how peaceful it'd be to sleep forever.
Get Hyrule, Save Zelda
This song is about defeating Ganon so you can rescue princess Zelda and save all of Hyrule before it's too late. **Spoiler Alert…You need at least 14 hearts to get the master sword.
The More You Know
It's about how the more you know, the more you know. You know?
Your Funeral
This song is about being really worried that your friends are gonna die.
Josh
This song is about a friend who isn't with us anymore.