Features
Track-by-track: Blindspot talk 'Final Allure'
on
Monday, November 18, 2019 - 12:55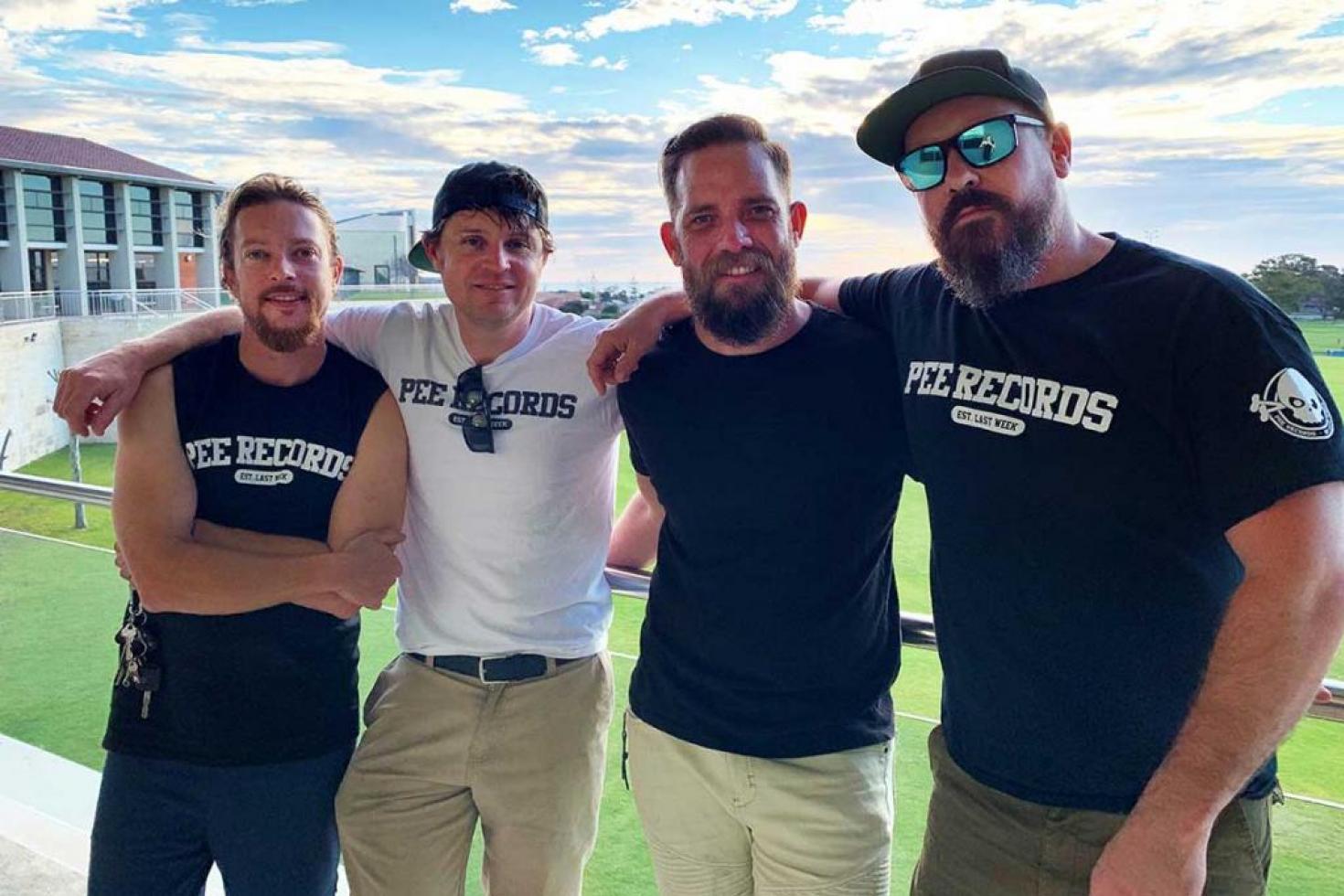 - by Tom Dumarey
Blindspot's long awaited second album 'Final Allure'won't be out on Pee Records until Friday (pre-order HERE), but we are already streaming the whole thing in full.
Following two self-released EPs and an album, the Perth-based hardcore punk band are back with ten more beer-fueled, party-infused, passionate punk rock songs that cover all the important topics of today. Read all about it below as vocalist/guitarist Ben Swain walks you through the album.
Gaslit Manthem
Gaslighting, emotional abuse, bullying can all be torturous. You can't show the scars physically but the damage can twist people up inside. This song is about a case where a male has emotionally abused a woman using fear and power as a tool.
Heart Half Full
This song was written during a relationship breakdown involving some very cruel behaviour. Sometimes you think you know someone but they turn out to be very different to what you thought.... almost like they've been acting in a movie.
Zuckerpunch
Advertising, social media. Are we safe? Do we have privacy? Pfffft! I doubt it.
Dark and Stormy
When mermaids turn out to be sirens. Don't let them pull you down with them. A song about trust and hurt.
The Right Swipe
Dating apps are fun. Just be safe and respectful!
All Fall Down
This song is what Blindspot has been about since day one. Having fun at shows and not taking ourselves too seriously.
Thanks For Asking
Sometimes a good mate can know when there's something wrong even before you do yourself.
Middle Class
There comes a time you realise you ain't getting anywhere in life and is it really time to accept that?
Cellophane
This song tells quite a visceral story which compares letting go of strong feelings and the hope for a repaired relationship to defrosting butchered human organs and letting them go rancid.
Wanker
Be nice to people it's not hard!