Features
Problem Daughter's guide to Salt Lake City
on
Monday, February 4, 2019 - 11:09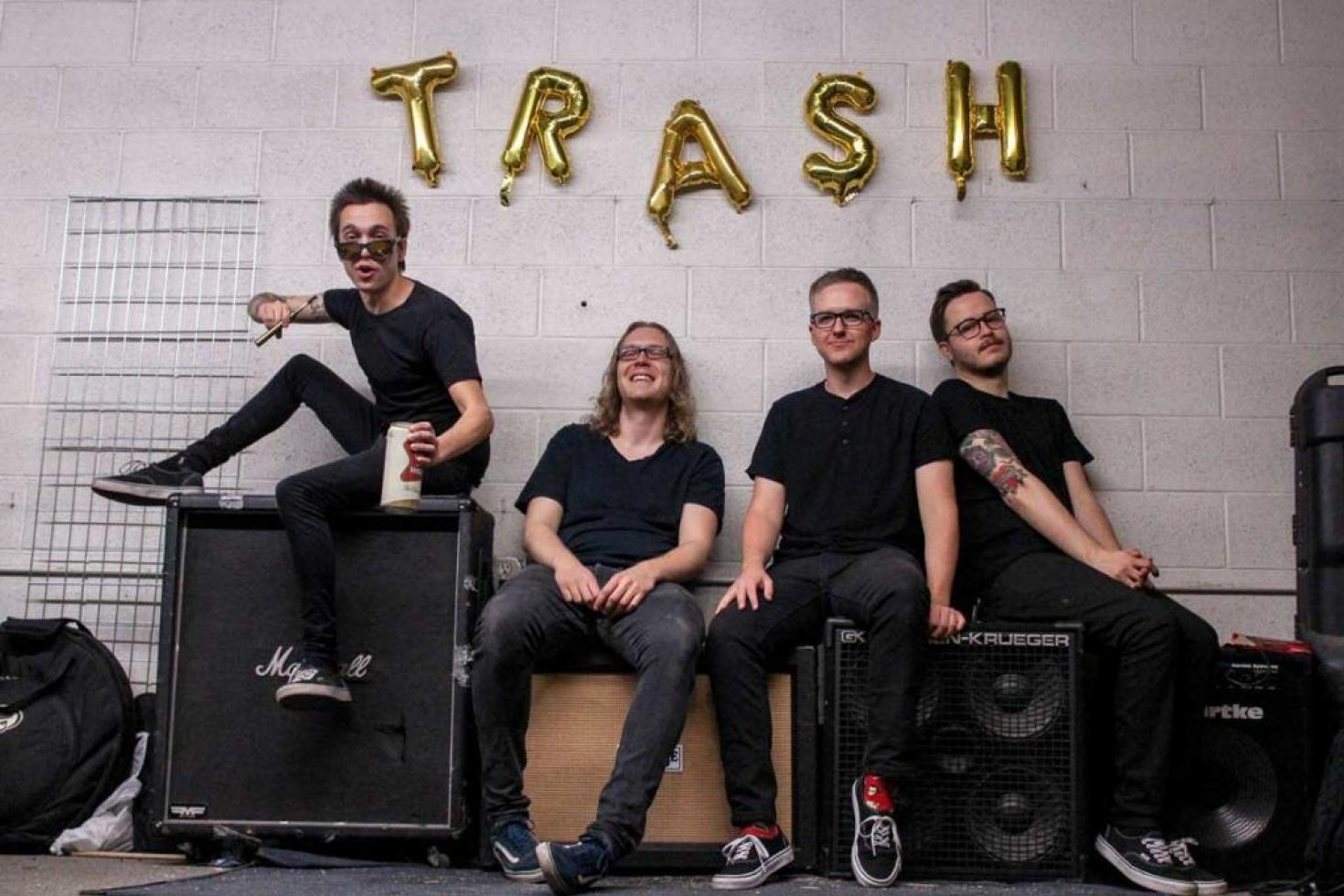 Hard to believe Salt Lake City, UT's Problem Daughter have already been going at it for ten years? Sure is. What was just another bunch of high school friends starting a band, has become quite the mainstay that made a name for themselves with their particular brand of punk rock and catchy pop-punk melodies. Not only is the band celebrating their tenth anniversary this year, they are also getting ready to release their new album, 'Grow Up Trash,' which will be out on March 22 via Wiretap Records and Bearded Punk Records. Perfect moment to catch up with guitarist/vocalist Shane Augustus to take us on a guided tour of the band's hometown, Salt Lake City. (photo credit: McKenna Frandsen)
PRT: What made you first fall in love with the city?
Shane: Trey Bird (He plays drums in Problem Daughter) Regan and I (Shane) lived an hour south of SLC when Problem Daughter started 10 years ago, and Trey would take us around the city after practice. A year later Regan and I moved to SLC because of that true beauty, Trey Bird
PRT: If you had to come up with a marketing slogan for the city, what would it be?
Shane: Utah: Hope your passing through! Have fun, dip shit! / Salt Lake City: Where church and state are the same thing!
PRT: Best place to play?
Shane: The Beehive and/or the Underground. Shout out to K-Rad! Check out our album release show at the Beehive March 29th, 2019 with our friends, Wicked Bears and Sunsleeper.
PRT: Best place to go for a late night drink after the show?
Shane: OUR VAN! But honestly, SLC is home to some of the best breweries. We get a bad reputation because of our beer laws but what people fail to tell you when they talk about our laws is how great our local brews are. So, stop at a local brewery while you are here and get yourself a variety and then meet us at our van. *For punk rock points go to our local Smith's grocery and buy tall cans of PBR, Highlife, or Tecate. Then meet us at our van.
PRT: Best place to go for a late night snack after the drink after the show?
Shane: Trolley Wing Company or The Pie Pizza. Good for Vegans and Food Muggles alike
PRT: Best touristy thing to do in the city?
Shane: Go to Temple Square, take in the strange cult imagery our state was founded on. Feel weird about where you are. If you are here in the winter, you should go Skiing. Go talk to our punk rock mentor and landlord Josh at FreeHeel Life. He will set you up with all your Telemark Skiing needs. That is how "Utah" Problem Daughter is, we practice in the warehouse of a Ski shop.
PRT: Best hidden spot in the city?
Shane: Gilgal Gardens. Take that same strange cult imagery and push it to the next level. They have a sphynx. A real life stone carved Sphynx with Joseph Smith's face (yeah, that Joseph Smith, of Mormon fame).
PRT: One thing you would like to see changed in the city?
Shane: I don't even know where to start, Bud. Our air is the worst, our alcohol laws are silly, the church runs our government, and we can't even see our cocktails made in front of us (The Zion Curtain, look it up)
PRT: What's your best memory about the city?
Shane: Every time a band comes through and makes and SLC Punk joke on stage.
PRT: Where in the city did you get your heart broken?
Shane: *Spoilers ahead* … When Bob dies in SLC Punk
PRT: Is there a historical fact about your city that makes you chuckle?
Shane: The Mormon settlers wanted to name the state 'Deseret' but the US government was like, 'naw, we are calling it Utah'
PRT: Favorite song about your city you'd like to share, either yours or someone else's?
Shane: The Dwarves' 'Salt Lake City'... even though it talks about not going to SLC, the song bops.