Features
Love Equals Death x The Static Age
on
Thursday, September 17, 2020 - 14:24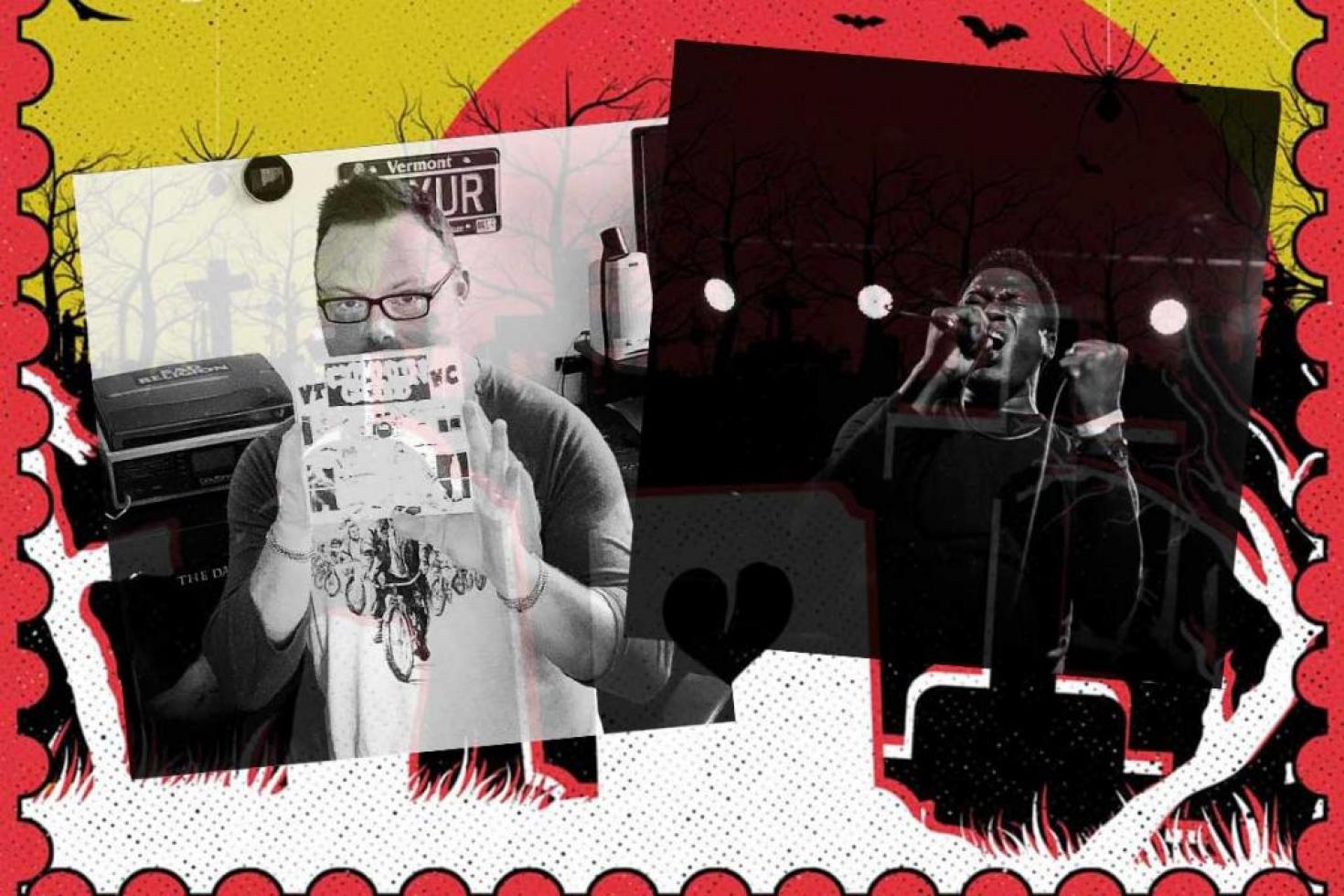 Fat Wreck alumni Love Equals Death are back with their first new music after a 14-year-long hiatus! They joined forces with the post-punks from The Static Age for a split 7" co-release between Say-10 Records (USA) and SBÄM (EU). They had a tour across the US and Canada all mapped out together, but like everything else this year that didn't happen due to the corona pandemic. What did happen though is this split interview between The Static Age's Adam Meilleur and Love Equals Death's Chon Travis.
Adam: Love Equals Death has been on hiatus for quite a few years now, but began playing shows again in 2019, what was the impetus to revive the band and when exactly did those wheels begin to turn?
Chon: I had for several years thought about getting Love Equals Death back on the stage. I even reached out to former members over the years only to find that most were already busy doing other projects or have moved in different directions completely. It was about late 2017 or early 2018 that I called up my manager Ken Seaton and had a talk with him and as soon as I hung up the phone, I started putting the band together.
Adam: In addition to having played some shows, is it safe to assume that people can expect new music? If that's the case, how has the writing process been, given the lay-off?
Chon: People can definitely expect to hear new music and as far as the lay off goes, it has created lots of time to experience new things to write about. I have about nine composition tablets full of stuff right now. It's just a matter of assigning the right lyrics to the right music at this point
Adam: A lot of bands have broken up, gotten back together, and have either written new material, or have not. Is working on new Love Equals Death material an important component to the reviving of the band? In other words, was it important to make sure you were creating something new and not simply "resting on your laurels?"
Chon: I think that new material played a very important role in reviving this band. I find it important to express your growth in music. This being my major source of expression, and being off for so many years, I need to release new angst, old thought processes that I didn't know how to articulate at the time that I felt them, as well as thoughts of where I might be headed, and most importantly, the songs of inspiration to help others get through the things I never thought that I would get through. Those are all the things that I look forward to expressing in this band and that is the fun part of playing music...release.
Adam: Have there been any significant points of inspiration for either the lyrics or the music in the new Love Equals Death songs, and if there has, would you care to elaborate, and how would you juxtapose writing in the past for LED, to writing in the present, be it the music or the lyrics?
Chon: The most inspirational thing for my lyrics and music have always been life experiences. That goes back to the early days of Love Equals Death till present day. For me It's as simple as translating life into song.
Adam: You also have solo music that you've been doing, is that something that people can expect to continue? For anyone not familiar, how does it differ from LED?
Chon: I always look forward to doing solo songs. The way that my solo music differs from LED is that it's mostly acoustic and a lot more personal. LED is personal, but I feel that the messages need more aggression.
Adam: Given the season, whose your #1? Misfits, Samhain, or Danzig?
Chon: DANZIG!
Adam: Any good albums or books you've come across of late that you would suggest people seek out?
Chon: Well, I'm a bit obscure in both of those areas right now, but I'll tell you where I'm at on both. There's a book call "The Red Book" Liber Novus G.G. Jung edited and introduced by Sonu Shamdasani, if that doesn't detour you, you're in for a treat. Music that I'm digging right now comes from a good friend of mine who I had no idea was even playing music until about a year and a half ago. Her name is Natalie Bayne and her band is called "Sound Of The Hunter". If you message her, let her know that I sent you. She's super nice and would love to hear from you...Seriously.
Adam: To close, I figured I'd ask if you have any commentary to offer(be it words of wisdom/encouragement, critiques, etc.) on the current issues facing the United States?
Chon: I'll try to make this short. We are at a very historic turning point in this country and those who resonate at a higher level of thinking will be just fine, but I have a feeling that a lot of corrupt ideals are being exposed, and we may have to face them for a few more years and I'm not talking about election stuff, just in general, but when we rid ourselves of it will be swift and we will have grown in favor of unity. We are a very strong country, but we must start to recognize all those who've made it that way. We must remain united against all odds.
Adam: What should people expect from Love Equals Death moving forward?
Chon: People can expect more music and more shows from Love Equals Death. We hope to reach as many areas around the planet as possible.