Features
John Jughead's Jogging Playlist
on
Tuesday, July 26, 2022 - 16:37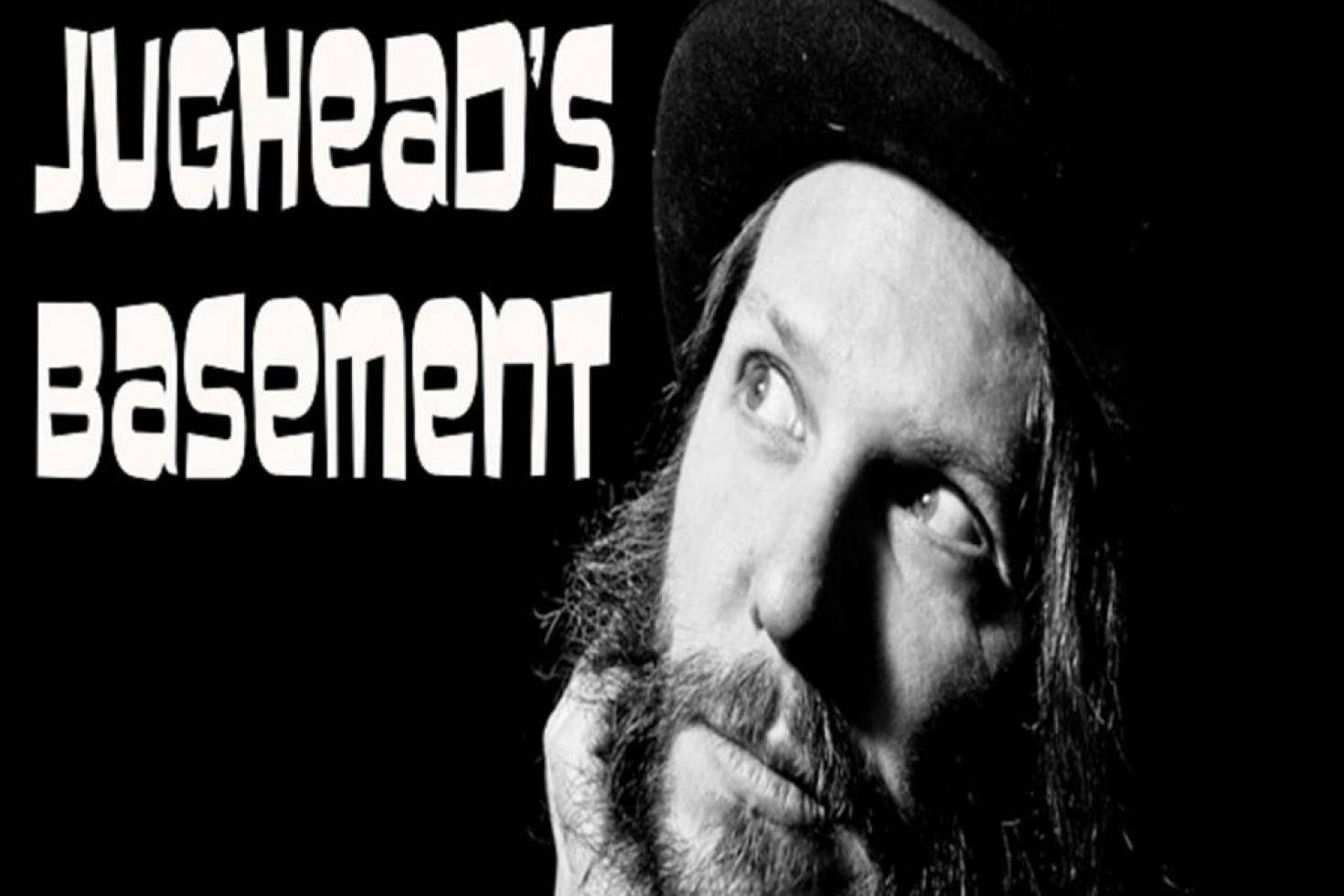 Curious to find out how Screeching Weasel, Mopes, and Even In Blackouts' co-founder John Jughead Pierson stayed in shape when not doing interviews for his podcast, Jughead's Basement? Check out his 'Top Ten Mid Tempo Pop Punk Songs I Consistently Listened To During the Pandemic While Jogging In Order Not To Get Too Fat'.
And while you are at it, check out Jughead's Basement wherever you get your podcast fix. The podcast has three subcategories: Dissections of punk records, long-form interviews of punk & alternative musicians, comedians, and underground performers and lastly, an old fashion radio adventure that tells the twisted tale of two men attached to one body roaming an unknown mansion meeting and interviewing different guests every episode.
Mixtapes - Bad Parts
The Mixtapes from Cincinnati, Ohio are a writing team of two very talented singers and songwriters, Maura Weaver and Ryan Rockwell. Maura penned this one. I just love the way this song seems to kick ass and then keep going. Maura and Ryan splitting lead vocals really hits the spot for me. I have been using this song off and on during my runs since the song was released in 2013. Such a solid pop punk song.
The Apers - Sunshine
When I first heard this song by The Apers from Rotterdam, I thought , "When did Screeching Weasel write this song?" "What album of mine is this from?" It hits all the important parts a pop punk song should do. Praise of the sun, catchy chorus, and simple but effective instrumentation. It's a gem in a sea of lesser inspired generic pop punk songs by countless other late 90s pop punk bands.
Naked Raygun - Living In The Good Times
Chicago's very own Naked Raygun has been putting out consistently great records since my favorite Throb Throb back in 1985. They have been through many line up changes and ups and downs but the vocals of Jeff Pezzati have always been strong and very present. And there is no exception to the greatness during these more difficult days he and some others in the band have been having. This song from the latest record, Over The Overlords, both enlivens me and breaks my heart. It is a new favorite in my jogging playlist.
500 Miles To Memphis - All I'm Asking For
Another Cincinnati band that stole my heart, 500 Miles To Memphis. Frontman Ryan Malott deserves more accolades and fame than he'll probably ever get for keeping at it and with such veracity for over 18 years. This ditty is from an older record called Stand There and Bleed. It's a bit more pop punk influenced than their more current material that stretches across a few different genres. I am a fan of it all, but this song has such a strong beginning that it tends to get put on my playlist more often than the many others Ryan has penned.
The Homeless Gospel Choir - Normal
Normal off the 2017 album Normal by The Homeless Gospel Choir is an anthem for weirdoes, of which I feel I am one. Derek Zanetti has enough of a grasp on reality to write meaningful, and often overtly political songs, without going over the edge. His style does not fall into superficiality, it is relatable while it simultaneously remains on the edge of sanity without going too far. It makes me forget about the world while my muscles begin to ache. It's great for the center of a jogging playlist.
Crazy and the Brains - Punk Rocker
I recently interviewed the frontman for Crazy and the Brains, and we talked about the nature of the band genre hopping but always staying true to what punk means to both he and I. Some may find it hard to call this song punk, but then I harken back to some of my favorite old punk bands like The Stranglers, Wire, and Killing Joke, and it fits in perfectly amongst these greats of the genre. This song is smooth and flows nicely for a mid tempo Jog.
Dog Party - Best Friend
I tend to like songs called Best Friend or make reference to such things as friends like The Cars and The English Beat. This song by Dog Party from Sacramento California sounds more in the vein of The Misfits, which is a band I can barely stand. But this duet of sisters sells their hearts to the listeners with such a genuine yet strange combination of nonchalance and urgency that I can't stop adding them to my jogs. This is a particular favorite from the album Lost Control. I love the journey the half sung and then passionately belted out vocals take over the downstrokes of the rhythm guitar. It is very nice.
The Manges - Blame Game
How can I not get inspired when listening to my Italian brothers, The Manges, from La Spezia. Andrea's voice is so unique, he takes that thick Italian accent and his command of the English language and makes the combination into an art. This song is a derivation in pop punk style from their usual more straight-forward powerful Ramone's approach. They don't veer off their path very often, but when they do, watch out. No-one does the Blame Game pop sensibility style better.
The Promise Ring - Make Me a Chevy
I knew I was going to put a Promise Ring song on here from the record Nothing Feels Good, the whole record is spectacular. I didn't discover it until late. It came out in 1997 and I started listening to it in 2015. But now that I have it in my musical collection, songs from it never leave my jogging playlists. This particular song has a wonderful "driving" feel to it, like the song is actually in a chevy driving across country. It is so driving in its musical movement that it easily lends itself to running down a dark street late at night, feeling the freedom of being alive, while the rest of the world is eating dinner, watching sitcoms, or sleeping.
The Mugwumps - Don't Give Up
The Mugwumps from Innsbruck, Austria wrote a short blast of energy that is both uplifting and slightly cynical, which I appreciate. I often end my runs with this song because at the end of my 30 minutes I need someone telling me to keep up the good work. This song never leaves my jogging playlist. This is a band you should keep an eye on.