Features
on
Tuesday, October 17, 2017 - 16:13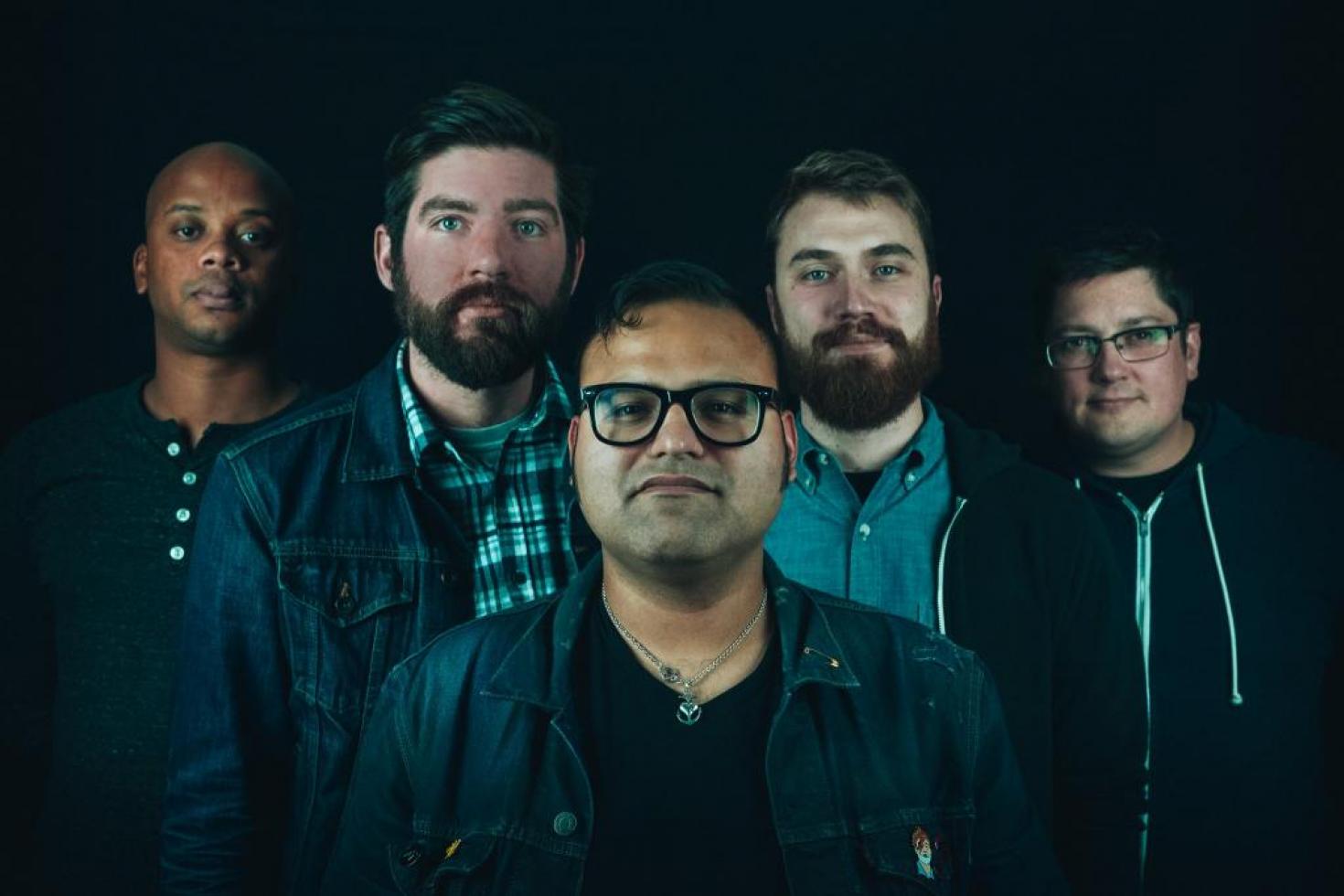 So one of the gazillion bands playing at Fest is Boston's Rebuilder. You know them. They recently released a really good EP called "Sounds From The Massachusetts Turnpike" via Panic State Records. We caught up with guitarist/vocalist Sal Ellington to talk about all things Fest.
PRT: What's your favorite Fest memory?
Sal: Hands down was Fest 14. We played at Durty Nelly's at around midnight on Halloween. We were doing our own set and then a Blink 182 Dude Ranch set right after to close the night. Beach Slang was playing across the street. I was so sure that no one would be there to watch our set. The room was packed for our set and we had a 10 min break before the Blink set. I went outside, there was a line and people getting turned away. I asked the door guy what the problem was? He said the venue was at capacity. I asked if a secret band has been announced to play after us because there was no way it was for us. He said nope, it's for your set. Once we started the room exploded like we have never seen. Everyone singing along and hearing songs played live that they wouldn't see Blink play anymore. It will forever be a highlight of our band. Hopefully this year when we do Take Off Your Pants and Jacket, it will be equally as nuts.
PRT: Most random thing to ever happen at Fest?
Sal: After our Blink set, some guy in a suit and tie asked us if we wanted to play his bar across the street for free. We said no thanks.
PRT: Fest bands play house shows, parking lot shows and hotel room shows. What's the most outrageous place where you ever played a show?
Sal: The first year of us being a band, we got booked in Manhattan at a place that had a Rapunzel stage. It was up some stairs and on a platform that overlooked the bar. We did it acoustic and it was very awkward.
PRT: And on that same note… where would you never want to play?
Sal: See above. Definitely never again.
PRT: Top three things that are part of your Fest survival kit?
Sal: Hand Sanitizer so you don't get sick.
Black Halls so you don't lose your voice.
Imodium so you don't poop.
PRT: Best thing about Fest?
Sal: It's the best place to see your favorite bands, your friend's bands, and your new favorite band. What could be more fun than that? I also come home with way to many records.
PRT: Name one thing Fest is missing?
Sal: Bouncy house
PRT: Best place to get something to eat and/or drink?
Sal: I know everyone loves Reggae Shack but I gotta say Boca Fiesta and Flaco's has my favorite food.
PRT: What should people do in Gainesville when not checking bands at Fest?
Sal: You should be playing pinball at arcade bar. That's where I'll be.
PRT: Why should people come see your band out of the zillion other bands at Fest?
Sal: While we might not be the biggest band, we care a lot about making sure you have a great time. If you like good honest punk rock and roll, come party. If not, please come anyway so I can show my mom a picture and prove to her people like us.
PRT: Next to a zillion bands, Fest wrestling is also a thing. If you would join them, what would be your wrestling nickname?
Sal: Hot Tamale
PRT: What are some of the bands you are stoked about seeing yourself?
Sal: Ramona, Dead Bars, Save Ends, Meat Wave, Direct Hit, The Dirty Nil, Gouge Away, Wolf-Face