Features
on
Tuesday, September 8, 2015 - 17:16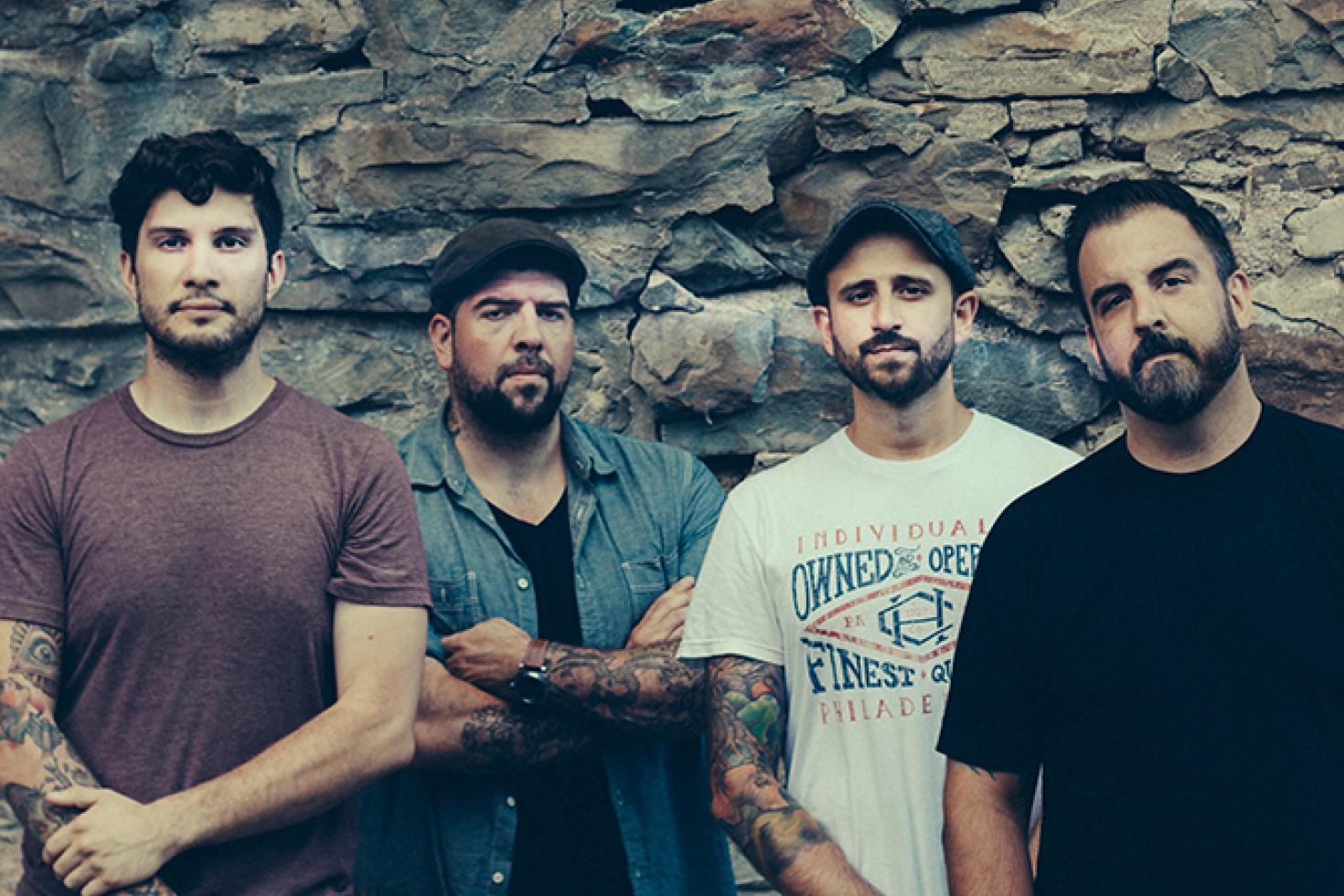 Newburgh, New York's Dead Ahead will release their debut self-titled EP on October 9th via Panic State Records. That's all fine and dandy, but why should you care? Because Dead Ahead feature members of Autopilot Off and With The Punches and offer some finely crafted punk rock tunes that are as energetic as they are melodic. Here's an interview we did with vocalist Jesse Vadala.
PRT: When did you first get the idea to start Dead Ahead and how did you meet up with the other guys? 
Jesse: Three of us all work together running a screen printing business (American Icon) and had been in various bands over the years. Sound wise, we originally aimed for something a bit different and worked with another guitar player before Johnny got in the mix. With us all working together and having space in the shop for gear & PA system…practice became a steady routine with songs developing weekly.
PRT: You started the band back in 2013 and are now releasing your debut EP. Was it a conscious decision to take your time with this one or is that just the way it turned out? 
Jesse: In line with the previous question, we made a change in sound and lineup from the original concept in 2013. However a big chunk of the time passed in attempting to first release a DIY recorded demo. We made some solid progress but never to a point where we felt the need to share those sessions. Instead, we continued to refine the songs and bring them to our friend Brendan Williams at Gain Stage Sonics earlier this year. Brendan was exactly the type of resource we needed and had a heavy hand in the final shaping of each track.
PRT: You've all been in other bands before. Do you think this works for or against you? Because on the one hand it helps to get your name out, on the other hand people will have certain expectations before having heard a single song. 
Jesse: It's totally an advantage from our perspective, in terms of writing and rehearsing experience. With regard to the followers of previous projects, most everyone we've heard from have been super positive about the sound of this band on its own and in relation to the previous bands. The other members of both WTP & APO have been incredibly supportive of this project as well, from inception to the release in progress now.
PRT: People just had their first taste of Dead Ahead with the premiere of "Cold Truth", which is 'as much about failure as it is about a demand for being better'. Why did you choose this song as the first one to be released? Could it be seen as Dead Ahead's mission statement? 
Jesse: We've each got our own select favorites from the EP, but "Cold Truth" seems to be a solid representation of the overall sound we created, hence it getting the first release. To be honest, we don't have much of a mission statement beyond "Lets get beers and make music."
PRT: One of the other songs on the EP is called "Berzerker". Are you big WWE fans, fans of Jay & Silent Bob or is the song about none of the above? 
Jesse: "No way? What part of Russia? I don't fuckin know. Do I look like his fuckin biographer?" 
PRT: While we're on the subject of names, Dead Ahead is also the name of a Grateful Dead cover band. Are you prepared for when a couple of Deadheads arrive at one of your shows? 
Jesse: We've already been offered (and turned down) some pretty prestigious (backyard) gigs (protest parties) for lots of money (weed & whippets). There was also a hardcore band from Virginia in '08 you can find on Youtube. They covered 7 seconds and Cro Mags. Thats pretty cool. We're equally concerned with both bands coming after us. Hopefully one of them brings beers first before we fight over the name.
PRT: There is also a tv-movie named "Dead Ahead". The storyline is this: "A championship archer encounters bank robbers in the wilderness". Which is pretty lame. Can you make it better? 
Jesse: I think that movie plot was actually called Robin Hood "Men in Tights" and I don't think we can make a better movie than that. 
PRT: I like the album cover, which would make a great tattoo. What do you say? The first person to get that tattoo gets to go to your shows for free for the rest of his/her life? 
Jesse: I'm down but only if it's a tattoo of a tattoo…  Thanks for the interview!!