Album Reviews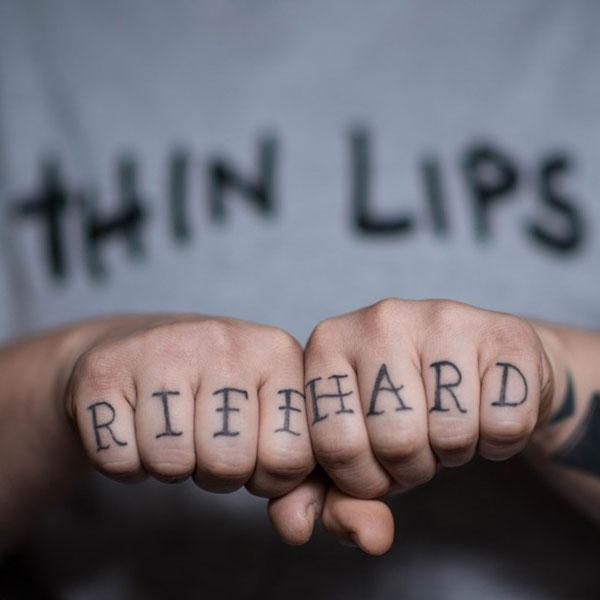 on
Tuesday, May 31, 2016 - 19:02
Thin Lips is a new-ish band out of Philadelphia featuring former Dangerous Ponies members Chrissy Tashjian and Kyle Pulley, Superweaks drummer Mikey Tashjian and guitarist Chris Diehm. They just released their debut full-length "Riff Hard" a couple of days ago via hometown label Lame-O-Records and on it, they do exactly what they promise in the title.
Taking its name from singer/guitarist Chrissy's knuckle tattoos, "Riff Hard" is punky and poppy, but you'd be hard-pressed to call it pop-punk. I wouldn't call it emo either, but there's something to be said for it as well. And while we're at it, throw in some 90ies alternative in there too. Let's just call it rock 'n roll and be done with it?
With songs like "Never Again" and "My Mouth Is Skinned Like An Apple", Thin Lips show their way around a solid riff as well as a catchy hook, with Chrissy shaping her melodies so that they veer off in ways you did not see coming. "No Obituary" sounds like an updated 70ies rock song as played by Weezer, while "What's Wrong" and album closer "Breaking Up And Breaking Down" might be slower, yet still manage to make one hell of an impression.
Not every song on "Riff Hard" might be equally strong as the ones mentioned above, but Thin Lips definitely is onto something. Give it a listen, it's a fun way to spend half an hour.