Album Reviews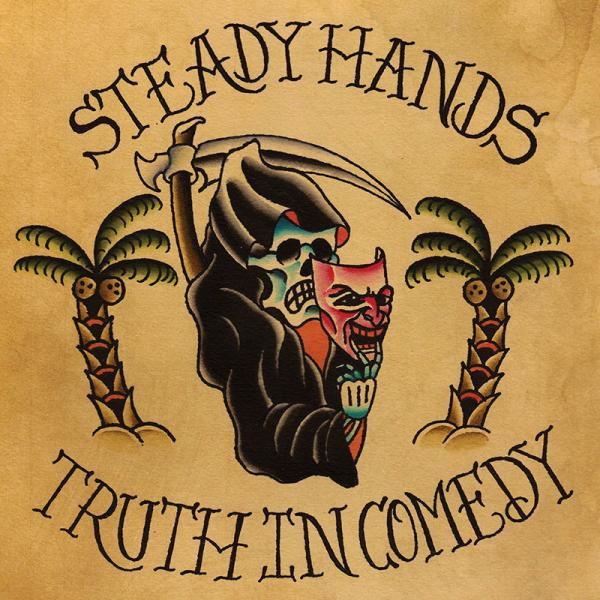 on
Wednesday, October 24, 2018 - 16:55
- by Tom Dumarey
Originally started as a solo project by Modern Baseball's Sean Huber back in 2012, Steady Hands has since grown into a full-fledged band where Huber is helped out by a merry band of Philadelphia-based musicians. Together, they previously released a compilation of early material called 'Rude Boys Of Bar Rock', which makes 'Truth In Comedy' their first ever full-length album.
With the help of producer Brian McTear (Dr. Dog, Mewithoutyou, The War On Drugs), the band holed up in the studio to record songs like punky opener '40x', the emo-meets-Americana 'New Tattoo' or the excellent single that is 'Indifferent Belushi' and which packs a ton of easy-going swagger. The one thing these rock 'n roll songs have in common – other than being rock 'n roll songs torn straight from the heartland - is that they are all heart and gush big, beautiful melodies.
Of course I'm hoping Modern Baseball will be back to business as usual sometime soon, but until that happens I'm perfectly fine with seeing with Huber will be up to with Steady Hands.
Track listing:
40x
No More Funerals
New Tattoo
Saint Lucas
Indifferent Belushi
Drop D and Dance Beats
Old House
Magazines
Better Days
Christmas at the 'Vous