Album Reviews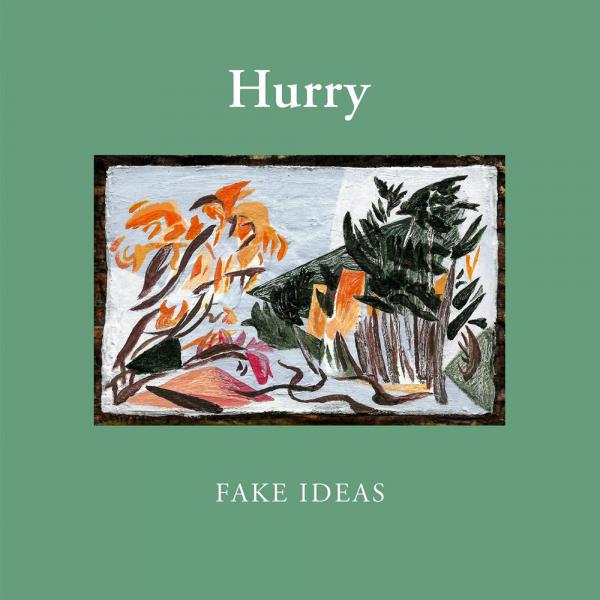 on
Saturday, July 24, 2021 - 10:08
For their fourth album, Philadelphia's Hurry decided to play things a bit more loose than they had in the past and entered the studio without a clear idea of what they wanted the album to sound like. It turned out to be a way of working that suits them because 'Fake Ideas' is a 10-song collection of jangly power pop bliss.
Right from the start, "It's Dangerous" and "A Fake Idea" set the mood by marrying shimmering guitars to big hooks, while an unimposing horn section helps lift the latter to an even higher level. 'Keep Being Yourself' keeps moving forward, but does so at an unhurried pace while oozing melancholy before the bands shifts into a higher geat with the short one-minute blast that is 'Doomsday'. Elsewhere '(Sometimes I'm About It, And) Sometimes I'm Not There' has a bit of an Oasis vibe going on while 'Slogging Through Summer'  sounds way more bouncy than its title would suggest. That's actually a recurrent thing on 'Fake Ideas'.
As upbeat and melodic as the songs are, dig a little deeper and you will come across a set of honest and sincere lyrics that find vocalist/guitaris Matt Scottoline coming to terms with an anxiety disorder while detailing how it can warp one's view on the world. Which brings us to album closer 'In My Very Old Age,' a fuzzy rocker of Superchunk-y proportions that doubles as a meditation on acceptance and change. 
While there was already plenty to enjoy on Hurry's previous outings, 'Fake Ideas' sees the band bringing it all together in the best of ways.
Fake Ideas track listing:
It's Dangerous
A Fake Idea
Keep Being Yourself
Doomsday
Where You Go, I Go
(Sometimes I'm About It, And) Sometimes I'm Not There
Slogging Through Summer
How To Cope
Oh Whitney
In My Very Old Age