Album Reviews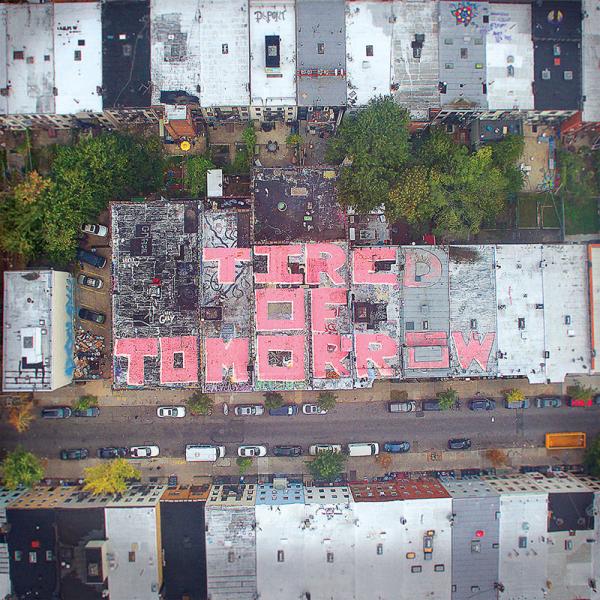 on
Thursday, May 12, 2016 - 19:33
Philadelphia's Nothing is back with a new album, "Tired Of Tomorrow". Originally slated to come out via Collect Records, Nothing found themselves back with Relapse after finding out that Collect was backed financially by über-asshole Martin Shkrelli. Kudos to them for not wanting to be involved with that guy.
While still being influenced by shoegaze legends like Ride or My Bloody Valentine, "Tired Of Tomorrow" is even less of a shoegaze album than 2014's "Tired Of Tomorrow". Sure, they like their delay pedals as much as the next guy, but Nothing knows how to bring the heavy as well. It's that juxtaposition between beauty and brutality that drew me in the first time around and they've really knocked it out of the park on "Tired Of Tomorrow".
The album starts off with the rude awakening that is the intro of "Fever Queen", before settling on a slower pace and broadly wavering guitars, which then flow into the gentle "The Dead Are Dumb". "Vertigo Flowers" is up next and is a decidedly more upbeat affair with some gorgeous melodies, even if it's about the bouts of vertigo and reality-warping paranoia vocalist Domenic Palermo had to deal with after being brutally beaten up. Equally gorgeous is the slightly heavier "ACD (Abcesive Compulsive Disorder)", one of my personal favorites on the album, along with the dreamy "Nineteen Ninety Heaven". Actually, words like 'gorgeous'  and 'beautiful' can be applied to pretty much every single song on this album.
"Guilty Of Everything" was already a mighty fine album, but the guys in Nothing have really gone above and beyond on "Tired Of Tomorrow". There's no fighting it, just surrender to the ebb and flow of this album and get swept up by its epic beauty.