Album Reviews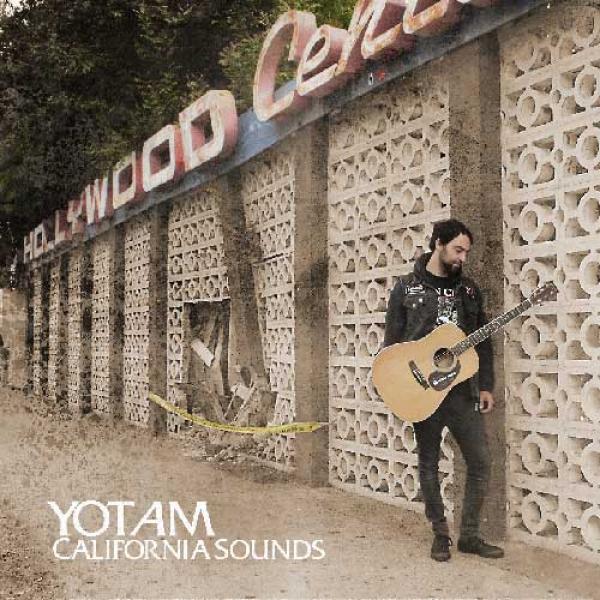 on
Wednesday, November 11, 2015 - 12:19
After twenty years of Useless ID, Yotam Ben-Horin decided he needed a break. So he packed his bags and headed for the United States to do some serious soulsearching. After six months of sleeping in cars, crashing on couches and playing shows with everyone from Frank Turner and Chad Price to The Ataris and Laura Jane Grace, Yotam arrived at Bob Hoag's Flying Blanket Studios ready to record what would become "California Sounds" blitzkrieg-style. It took them just one day to record ten songs with just a couple of overdubs here and there, and they then mixed the whole thing the next day. Most of these songs are just Yotam singing over his acoustic guitar with some basic yet effective arrangements here and there, like in "Silver And Gold".
Opening track "Days Of Living" is a good example of what you can expect to hear on this album. It's an upbeat acoustic affair with a catchy chorus and Yotam's slightly grainy yet warm voice. "Where Is The Time" is slower, but it hits home just the same. Basically, all of these songs are just plain good and deal with the everyday issues of life like coping with loss ("Tony Sly", "Grandfather"), breaking up ("Silver And Gold") and bad relationships ("Catastrophe").
The last two songs might not be equally strong as some of the songs early on in the album, but really… they are still pretty decent. I'm always kinda weary when it comes to punkrockers going acoustic, because all too often it doesn't result in much more than playing punk songs on an acoustic guitar. But Yotam does it just right and ended up with a very honest and warm album.