Album Reviews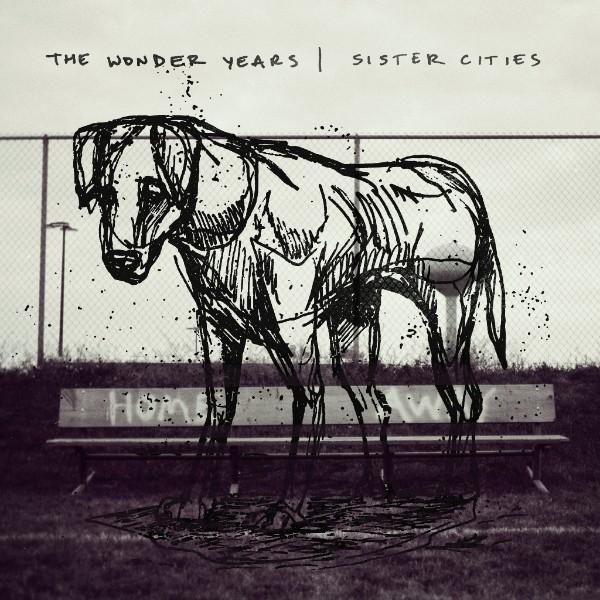 on
Saturday, April 28, 2018 - 09:09
- by Nate Hennon
As I sit here ready to listen and review the latest The Wonder Years album, "Sister Cities," I have preconceived notions. I have only heard a handful of their songs previously, but I knew their reputation for sincerity and their association with South Philly. From this mindset, I threw on my 'Pop Punk's Not Dead' t-shirt and cruised to a local coffee shop to listen to some punk rock while everyone around me works their term papers.
Well, "Sister Cities" is not this kind of album, nor is The Wonder Years that kind of band anymore. Rather than songs about a youth long gone or sweaty East Coast basements, The Wonder Years go outside  of their comfort zones, both sonically and conceptually. "Sister Cities" is a big album with big sounds. Songs like "Raining in Kyoto" and "Pyramids of Salt" are closer to what one would expect from the likes of Panic at the Disco than an East Coast punk band. However, "Sister Cities" also manages to be small and personal (which is part of The Wonder Years's appeal). With lyrics about loneliness, loss and feeling lost in a world bigger than expected, The Wonder Years strike a familiar chord for anyone who has suffered a personal tragedy recently.
With "Sister Cities," The Wonder Years made an album that is hard to define. This album has a lot of layers to it, some good and some bad, but altogether interesting. Right now I cannot determine this album's staying power, but I do think it will get a few rotations before any final judgment. But for now, I will sip on my iced coffee, adjust my flat cap over my receding hairline and feel less like life has moved past me.
Track listing:
Raining In Kyoto
Pyramids of Salt
It Must Get Lonely
Sister Cities
Flowers Where Your Face Should Be
Heaven's Gate (Sad & Sober)
We Look Like Lightning
The Ghosts Of Right Now
When The Blue Finally Came
The Orange Grove
The Ocean Grew Hands To Hold Me