Album Reviews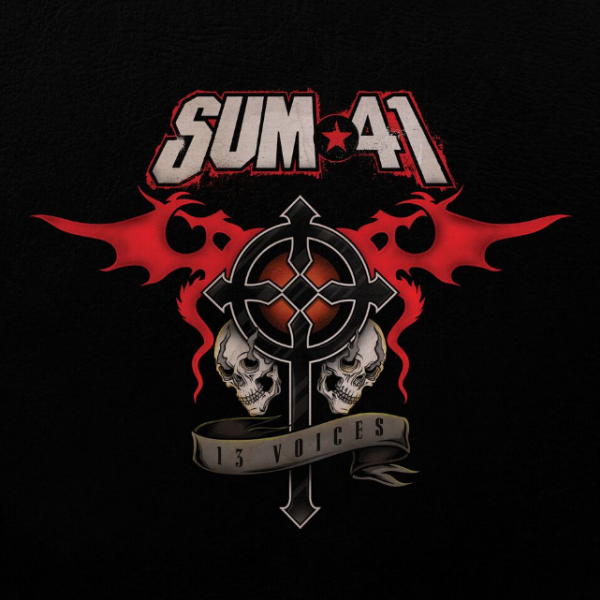 on
Wednesday, October 5, 2016 - 19:59
A lot has changed since Sum 41 released "Scream Bloody Murder" back in 2011. Not just because drummer Steve Jocz left the band in 2013 and longtime guitarist Dave Baksh returned to the fold in 2015. But also because Deryck Whibley hit the bottle a bit too hard and had to be hospitalized seeing as his liver and kidneys protested the amounts of alcohol they had to process.
While in the hospital, Whibley started writing what would become "13 Voices", the band's sixth album. It's also an album that - I'm sorry to say - doesn't come anywhere near "All Killer, No Filler" or "Does This Look Infected?", arguably two of the band's finer moments. I know. Those came out a long time ago and bands evolve. Sometimes for the better and sometimes – like in Sum 41's case – for the worse.
Tracks like "God Save Us All" and "The Rise And The Fall" sound like someone covering a Linkin Park song, "Breaking The Chain" is way too cheesy and "There Will Be Blood" sounds like a poppier version of something Marilyn Manson did a couple of years ago. Luckily there are still moments like "Fake My Own Death" where the band sounds like their vintage selves, but these moments are too few and far between to salvage "13 Voices".
Track listing:
A Murder of Crows (You're All Dead To Me)
Goddamn I'm Dead Again
Fake My Own Death
Breaking The Chain
There Will Be Blood
13 Voices
War
God Save Us All (Death to POP)
The Fall And The Rise
Twisted By Design