Album Reviews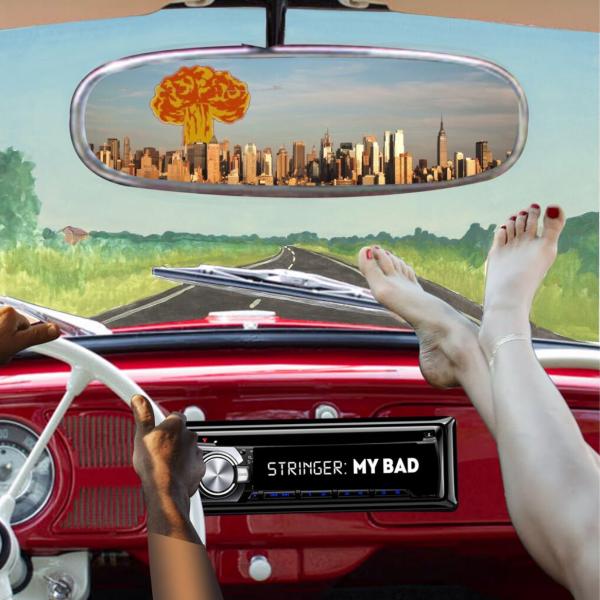 on
Saturday, July 14, 2018 - 16:04
How many people out there can say that they met during a 24-hour long noise show?
Come to think of it… how many people can say they have ever been to a 24-hour long noise show?
Voluntarily?
Well, meet Max Kagan & Mark Fletcher who did just that on 12/12/12 at the now-defunct DIY venue Shea Stadium. And then decided to start making music together. They were quickly joined by drummer Johnny Spencer and have been writing songs together since under different names. After bassist Riley Zimmer joined and completed the line-up, they rechristened themselves Stringer and have regretted that move ever since every time they see their name misspelled as Swinger, Stryper, Singer or Zinger.
The name problem didn't stop them from playing shows with the likes of Titus Andronicus, So-So Glos and SWMRS though. Bands they have a thing or two in common with, being that they are all as quirky as they are catchy. Don't take my word for it though. Check 'My Bad', their debut album which chronicles the last couple of years in the band members' lives.
With them being from New York, it shouldn't come as a surprise that this collection of songs is as eclectic and wired as the city itself. It is beyond me why they included that annoying intro but once you get to 'USA' after what are 37 very long seconds, you will quickly learn that there is a lot to enjoy on here. Especially once you get to 'Ghosts', which sounds like Wavves getting it on with Pkew Pkew Pkew while FIDLAR is watching from the side.
Cuts like 'Through The Walls' and 'Termites' are all loud manifestations of their anxieties and they are being played with the kind of reckless abandon that comes with youth. But Stringer are just as impressive when they dial it down for 'Rachel' or the 90ies indie/noodly 'Abergain'. There's just a helluva lot going on here, but somehow they always manage to tie it all together nicely.
Remember the name. Stringer. Not Swinger, Stryper, Singer or Zinger.
Track listing:
Intro    
USA    
Ghosts    
Through The Walls    
Rachel    
Swimming    
Dead Horse    
Abergain    
Flower Bomb    
Termites    
Halving    
Miss Slovenia    
InFinFly