Album Reviews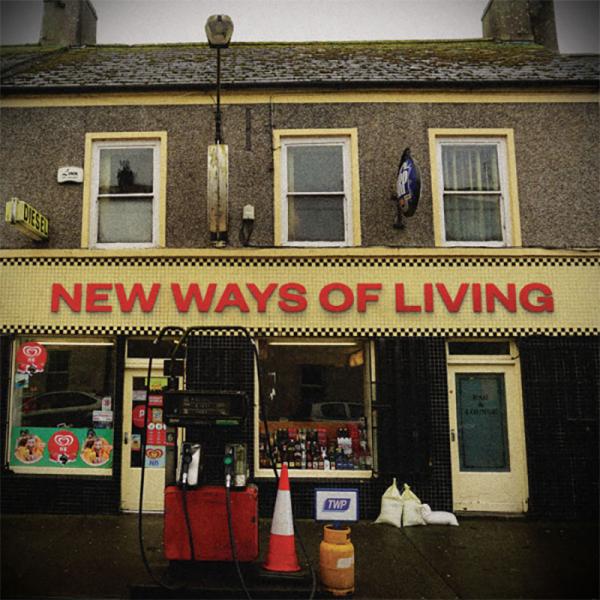 on
Sunday, July 5, 2020 - 16:41
When you think of midwestern emo and indie punk, Dublin might not be the first place you think of. Or maybe I just lack imagination. Formed by siblings Rob and Kate Flynn and guitarist Jamie Collison, The Winter Passing are here to set the record straight. Taking influences that range from Sonic Youth and film photography to American Football and rural seaside towns, Dublin's The Winter Passing have managed to sculpt something pretty solid on their second album, 'New Ways Of Living'.
They kick things off in the best of ways with the upbeat 'Ghost Thing,' which packs an intricate guitar melody that swirls around the siblings' dual vocal approach. The vocals by the way are one of the album's main draws. Rob's slightly gravelly voice beautifully complement Kate's, which is powerful and at the same time slightly twee, melodic and at times reminiscent of Charly Bliss' Eva Hendricks.
Next up is the slightly more introvert 'The Street And Stranger', the melodic perfection of 'Melt' and 'New York,' which comes with a relentless beat that keeps pushing the song forward. So far, pretty flawless. Which makes it even stranger that they placed a song like 'Crybaby' next. It's a straight-up pop song that may explain why they also list No Doubt as one of their influences, but it feels oddly out of place here.
They quickly pick things up again with the short, melancholy 'Greetings from Tipperary' before treading lightly in the verses of 'Resist,' only to then let the song burst wide open in one of the album's best choruses. This beautifully leads to album highlight 'Something To Come Home To' and the delicate 'I Want You,' which would have been the perfect way to end the album. Except that the band added a finale in the form of the almost 7-minutes long 'Mind Yourself,' a slowly unwinding, smoldering song that runs the gamut through the band's entire sonic palette.
While the band's previous releases weren't exactly slouches either, The Winter Passing continue to grow as songwriters and with the help of producer Neil Kennedy (Creeper, Boston Manor, Milk Teeth) lifted their songs to the next level on 'New Ways Of Living'.
Track listing:
Ghost Thing
The Street and the Stranger
Melt (ft. Stu Daly)
New York
Crybaby
Greetings from Tipperary
Resist
Something to Come Home To
I Want You
Mind Yourself