Album Reviews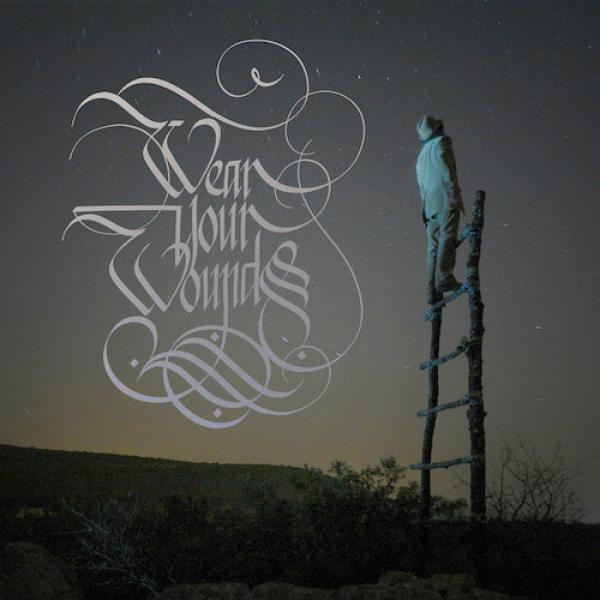 on
Monday, April 3, 2017 - 19:44
I don't mean to take away from any of Jacob Bannon's achievements because… you know, the guy is one of the founding members and vocalist of Converge, has done some amazing artwork and on top of that he owns Deathwish Inc, the label responsible for a shitload of seriously badass albums. But in all honesty, Wear Your Wounds' debut album just isn't as good as I hoped it would be.
Under the moniker of Wear Your Wounds, Bannon has collected his solo lo-fi recordings that he has been tinkering with for years and which have now finally been brought to life with the help of guest musicians such as Kurt Ballou (Converge), Mike McKenzie (The Red Chord, Stomach Earth, Unraveller), Chris Maggio (Sleigh Bells, Trap Them, Coliseum), and Sean Martin (Hatebreed, Cage, Kid Cudi, Twitching Tongues).
The songs that make up "WYW" are not quite as heavy as what you might expect from the people involved, even if they are still sonically dense. Tracks like "Wear Your Wounds", "Heavy Blood" and the eight minutes long "Iron Rose" start off sounding like something Trent Reznor would whip up and then deem unworthy minutes later, before moving onto Swans-like walls of sound. But something feels off. The beginning of each track is always promising enough, then quickly loses steam and ultimately drags itself over the finish line. Bannon has no problem making you feel the pain and the despair, it is just not very pleasant or memorable.
Track listing:
Wear Your Wounds
Giving Up
Iron Rose
Hard Road to Heaven
Best Cry of Your Life
Breaking Point
Shine
Fog
Heavy Blood
Goodbye Old Friend