Album Reviews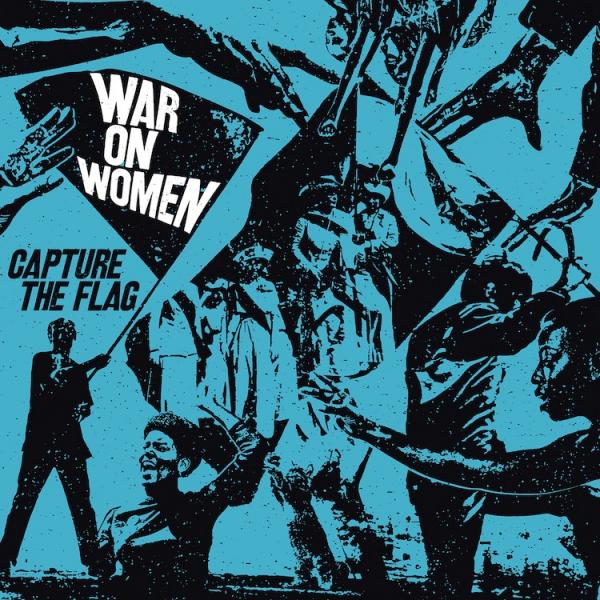 on
Wednesday, May 9, 2018 - 16:30
As soon as Shawna Porter lets loose in opening track 'Lone Wolves,' a song that touches on the gun violence epidemic that's plaguing America, you know this is going to be good. This Baltimore-based band already placed themselves on the map with their debut, but with 'Capture The Flag' they sound ready to take over a whole country.
Coined as a 'co-ed, feminist hardcore punk' band, Porter definitely doesn't hold back in her lyrics or her vocal delivery. Songs like 'Dick Pics', 'Predator In Chief' and 'Divisive Shit' leave little to the imagination and are as high on raw urgency as they are low on subtlety. You could be forgiven to think that this is going to be all about the message and not so much the music. Don't fret. Because just like the messages in these songs are strong, so is the songwriting. There's plenty of everything to go around. Shreddding riffs, melodic hooks, unbridled aggression and outrage… it's all present and accounted for. Oh, and the album even comes with a reading list.
Except for the abovementioned cuts, War On Women have the perfect single in the form of the catchy and powerful 'Silence Is The Gift'. And there is more goodness to be found in the form of the gripping 'Beauty And The Beast' and the downright ferocious 'The Violence Of Bureaucracy'. Meanwhile Bikini Kill's Kathleen Hanna makes a noteworthy appearance on 'YDHTML' while more guest appearances can be found in the form of Sharptooth's Lauren Kashan and adult film actress Joanna Angel (who created the punk rock porn site Burning Angel).
The only song I can't wrap my head around is 'Childbirth'. But hey, luckily that one calls it a day after a mere 76 seconds. Other than that, War On Women released one helluva solid album with 'Capture The Flag'.
Track listing:
Lone Wolves
Silence is the Gift
Capture the Flag
Dick Pics
Pleasure & The Beast
Childbirth
The Violence of Bureaucracy
Divisive Shit
Predator in Chief
Anarcha
YDTMHTL
The Chalice & The Blade