Album Reviews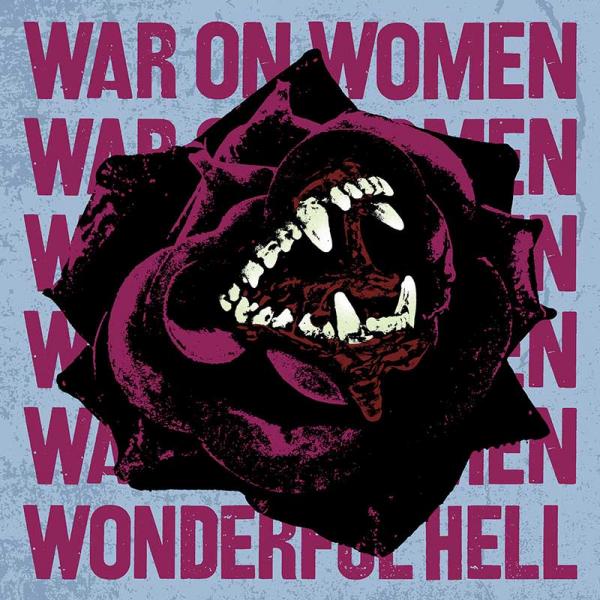 on
Monday, November 9, 2020 - 17:21
On their third album, Baltimore's fiercely feminist hardcore punks come out swinging with 'Aqua Tofana,' a song about a substance created in the 17th century to help women in poisoning their abusive husbands. Yes, subtle they are not. Spewing righteous anger, vocalist Shawna Potter is hellbent on smashing the patriarchy and making racism and police violence a thing of the past. Single-handedly if need be, but for the time-being still backed up by pointy riffs and a rhythm section that comes barreling down at you.
Starting with their self-titled debut album from 2015, War On Women have made it a point musically to not just play furious hardcore punk. They inject their songs with a healthy dose of melody and aren't afraid to even get downright catchy to help digest their message. It's something you might not necessarily expect at first, but it's a formula that has worked wonders for them on their debut as well as on their sophomore album, 2018's 'Capture The Flag'. Makes sense they stuck with it for album number three as well.
Co-produced by the band's own Brooks Harlan and J. Robbins (Jawbox/Burning Airlines), the album sounds pretty damn great with Potter's voice front and center in the mix for maximum impact. Yet for some reason, I can't seem to get into this album as much as the band's previous outings. Maybe it's the line-up changes the band went through that made them lose some of their luster? Or the slight change of sound? I'm not even sure. The songs still make a lot of valid points lyrically and it's still a solid album by all means, but I can't help but be slightly less impressed this time around.   
Track listing:
Aqua Tofana
Milk and Blood
Wonderful Hell    
This Stolen Land
White Lies
Big Words
Seeds
Her?
In Your Path
The Ash Is Not The End
Demon