Album Reviews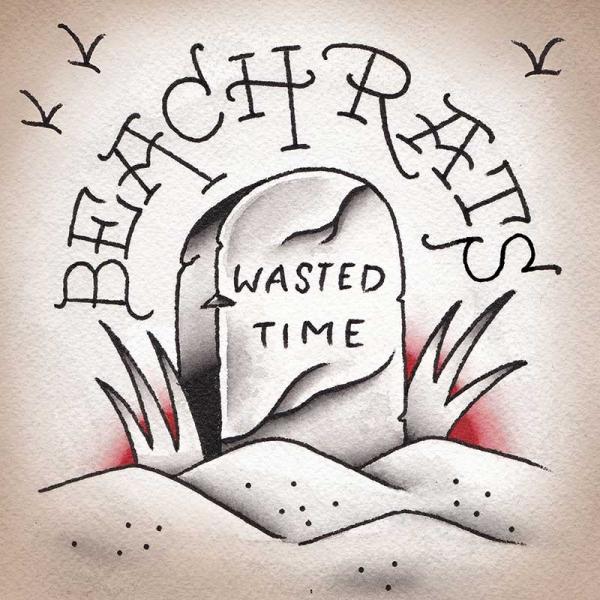 on
Wednesday, July 18, 2018 - 12:25
- by Christophe Vanheygen
Just imagine: you're in your late 30s and you grew up listening to Lifetime, Bouncing Souls and Minor Threat. Then all of a sudden you read some article about Ari singing in a new band with Brian Baker and the Souls' Pete and Bryan.
Yeah, that sure gets an old geezer all pumped. Or "lit". Or "siked" as we used to say about cool bands back in the early 00's. Do kids still say "siked"?
So, now we finally have 'Wasted Time', the first Beach Rats EP. And honestly, the sum of these awesome parts adds up nicely. The five tracks are a fun batch of melodic hardcore songs. You might even say it's a perfect blend of every band all members have ever played in.
For example: 'Lonely for the night' has some signature Bouncing Souls accents. 'Stay all night' sounds like old Lifetime making out with Dag Nasty on the porch.
Mind you, it's not some amalgam of personal touches and influences. The whole EP has a very coherent, consistent sound firmly entrenched in a sort of late 80s SoCal punk rock vibe. Think early Descendents – just listen to the title song – and Bad Religion.
All in all, 'Wasted Time' is a nice and straightforward EP, nothing too fancy and a fun listen. Exactly what you'd expect from a bunch of old(-ish) and jaded dudes having fun, making music like they're still very young(-ish) and naive.
But hey, isn't it a bit of a bummer to get exactly what you'd expect? 
Nah. 
Track listing:
Lonely For The Night
Stay All Night
Sports Stink
Skins, Brains, and Dubs
Wasted Time